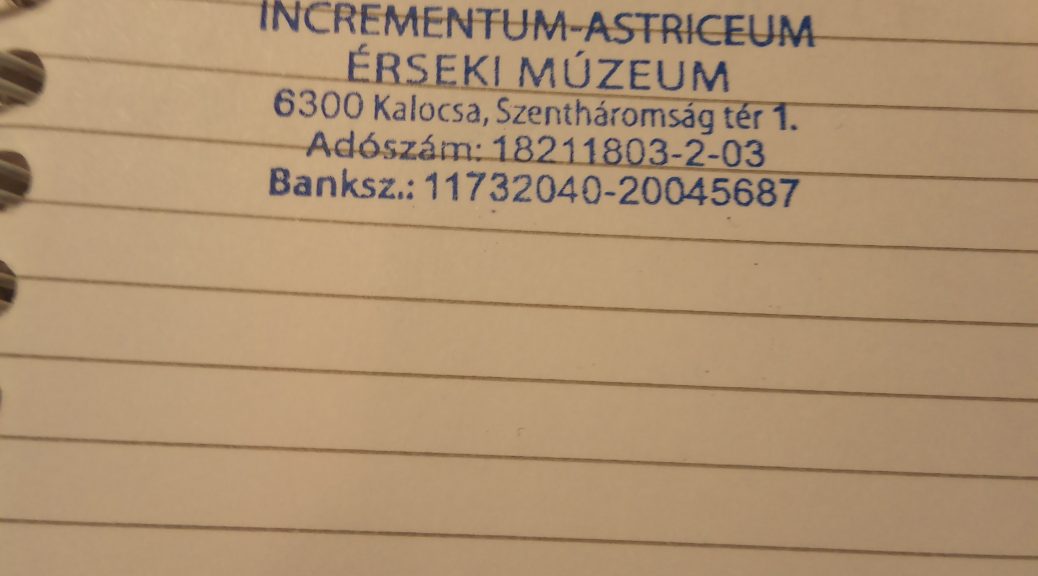 Day 138 Kalocsa – Fajsz or not
Day 138 Kalocsa – Fajsz or not
12 February 2019
Kalocsa – Fajsz or not
Piroska brought me back after breakfast to Kalocsa, to the place where she had picked me up two days ago. Then I walked into Kalocsa. There was this abandoned guard house.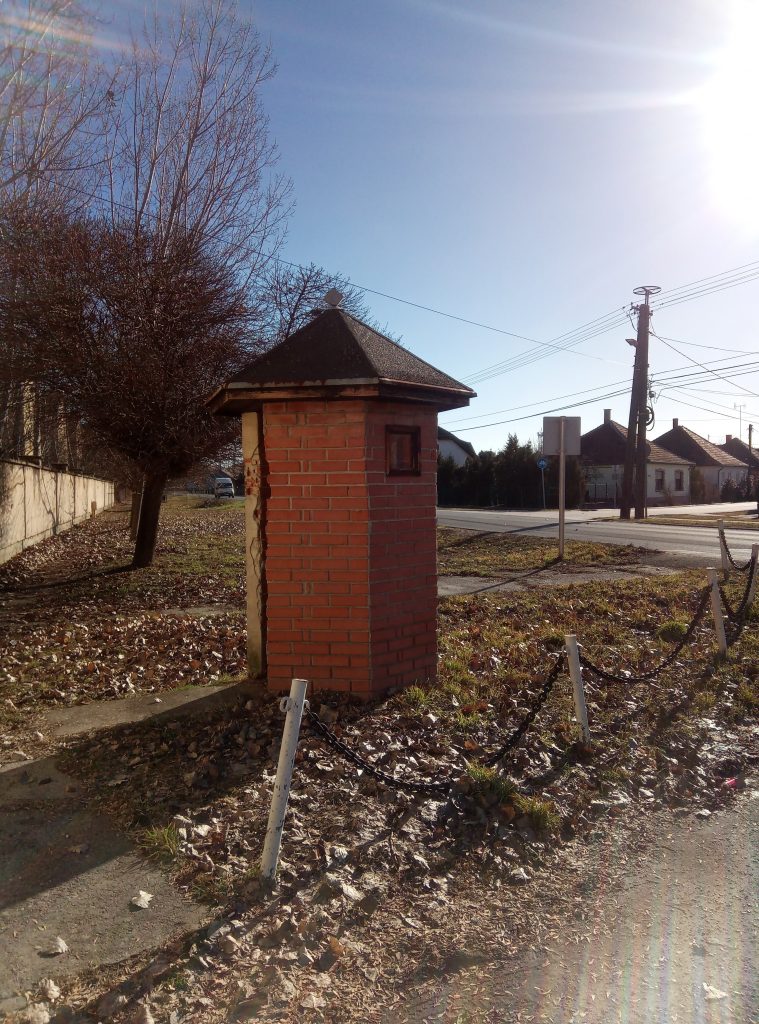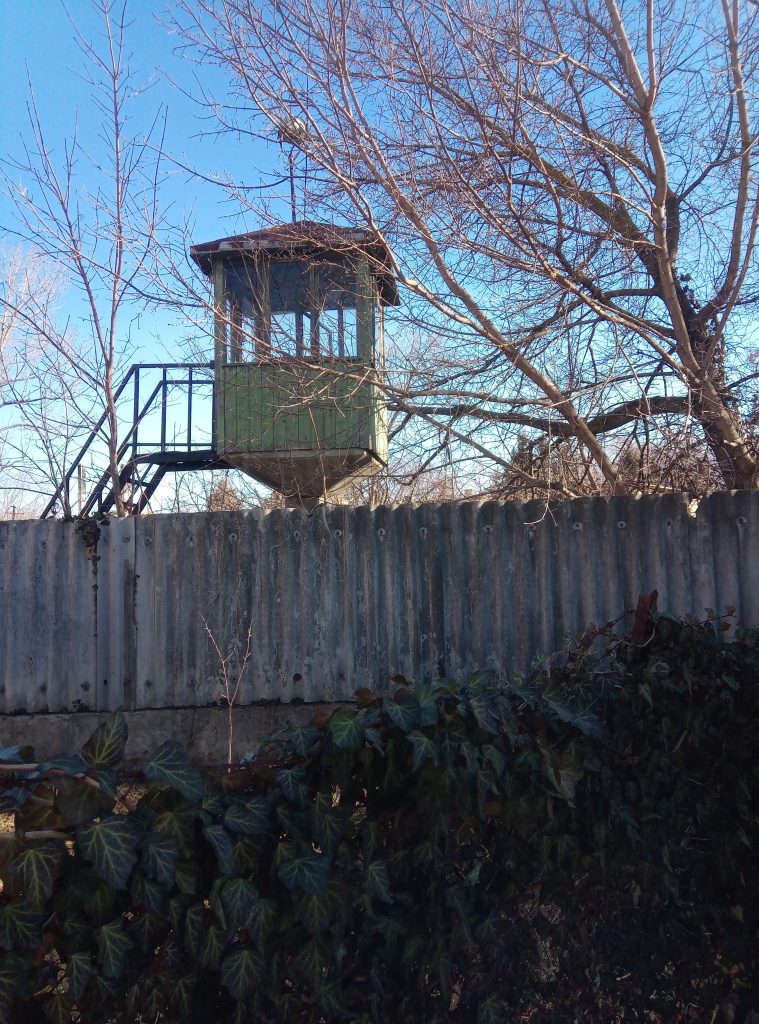 Then I walked onto some sort of memorial square.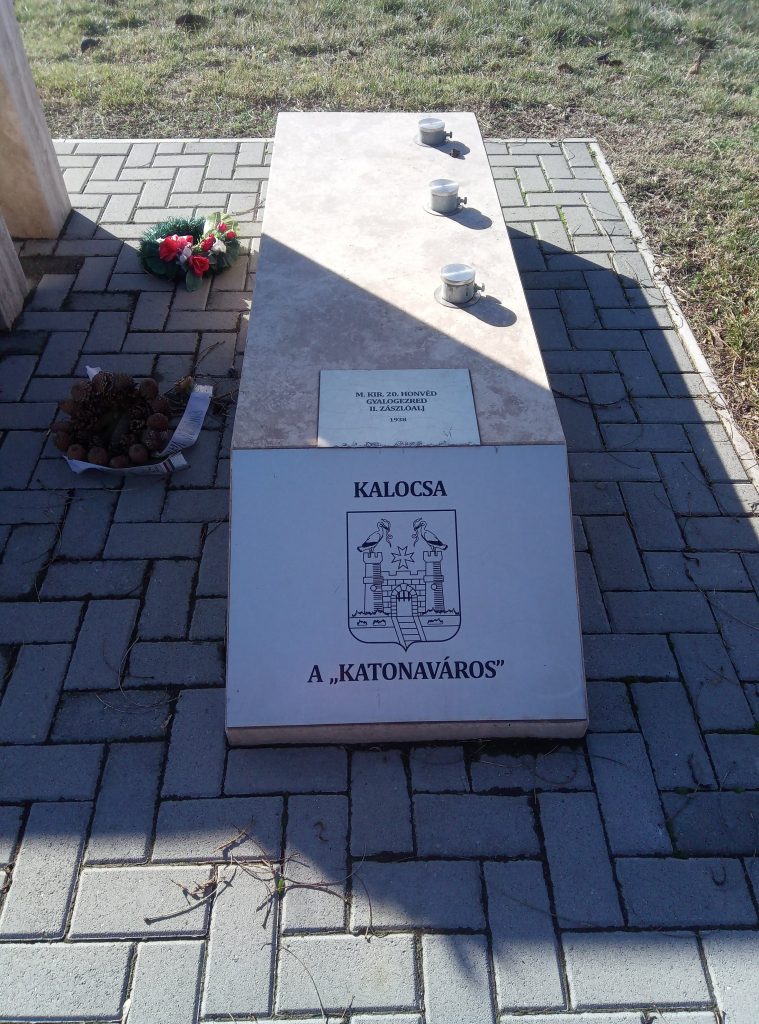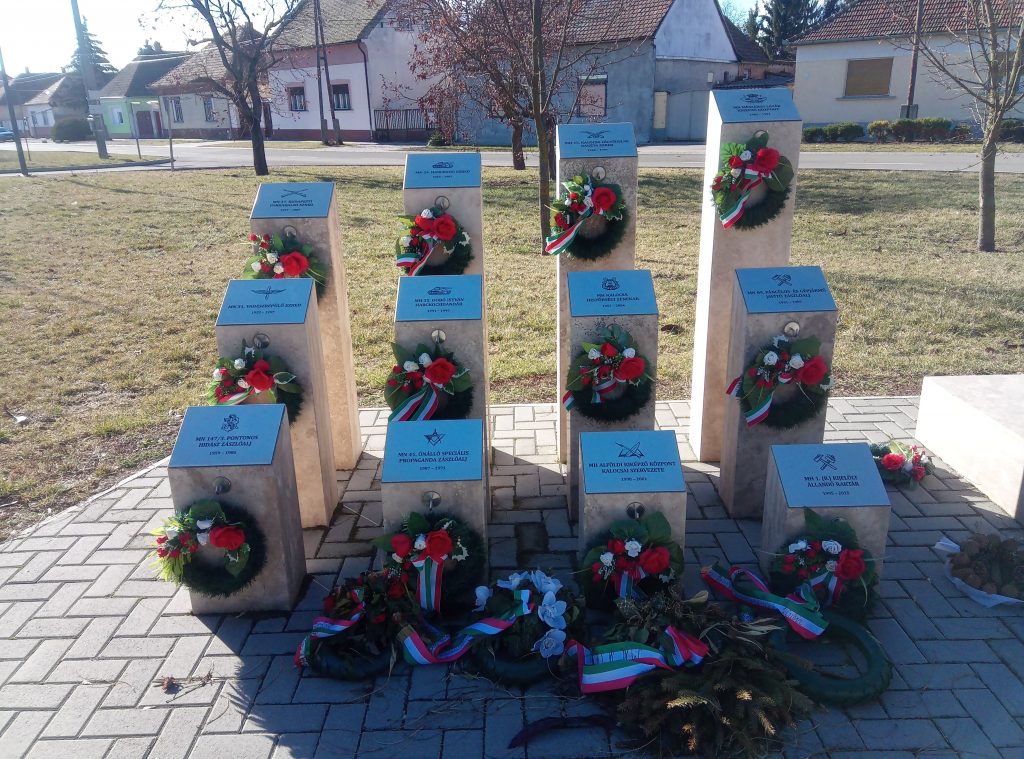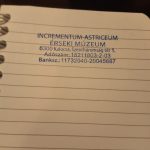 I went into the direction of the church. Which was unfortunately locked (like most of them in Hungary). I wanted another pilgrimage stamp. So this is the second best.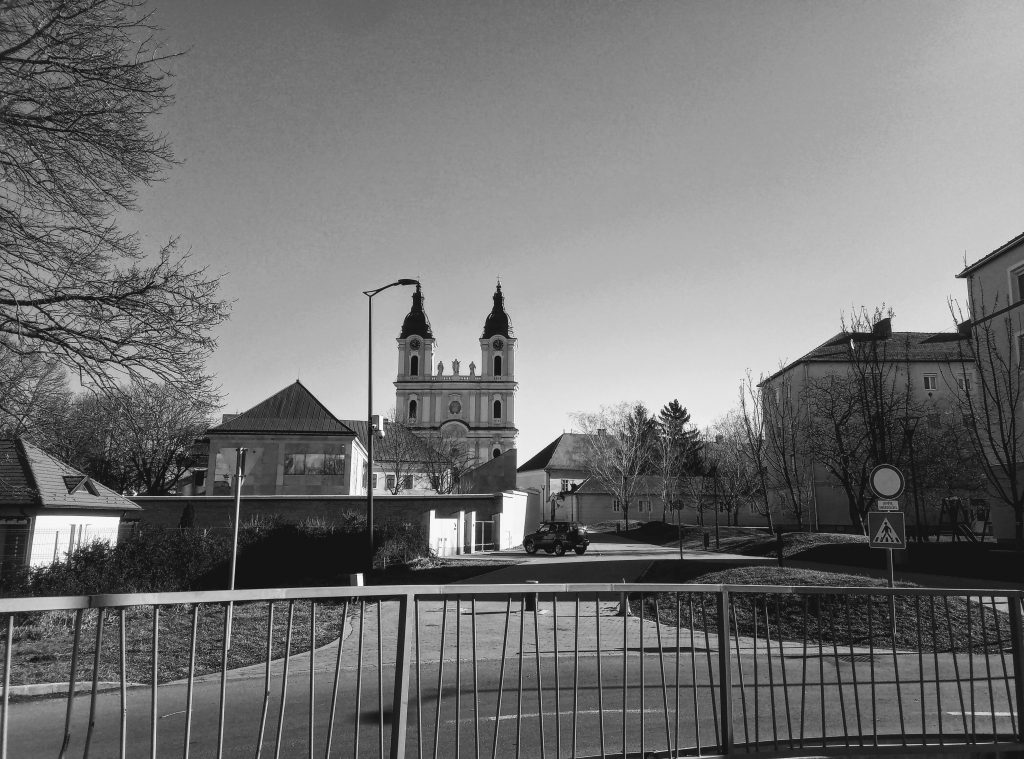 After the church I walked through the main shopping street and there was a collection of statues.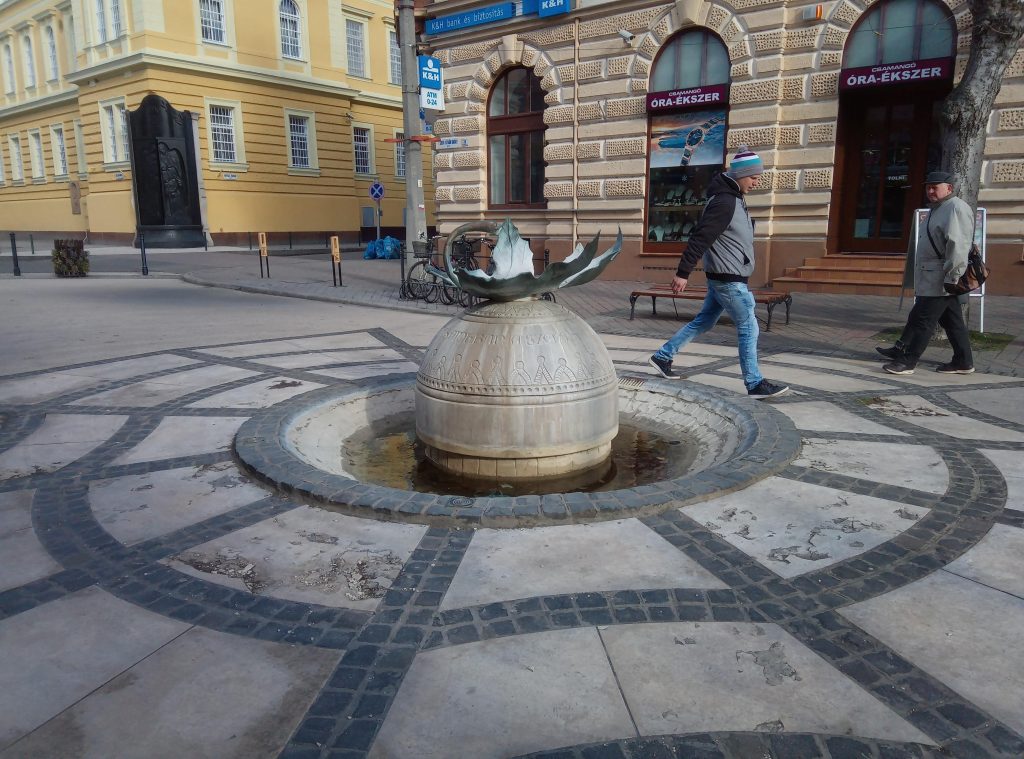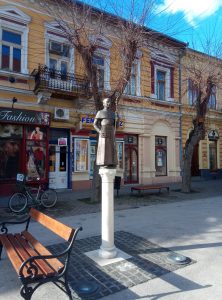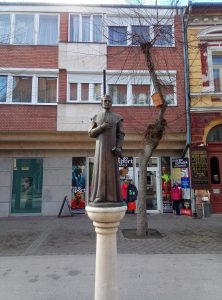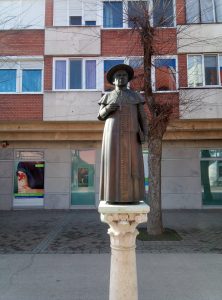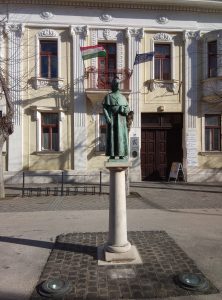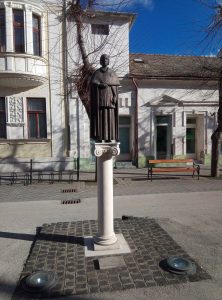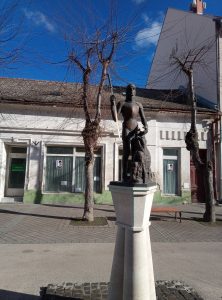 Then I received a phone call from home that one of my family members passed away. This meant that I wouldn't arrive in Fajsz today, but that I needed to go back for the funeral. I booked an flixbus from Budapest to the Netherlands. But I first needed to get to Budapest, so I made an sing for hitchhiking.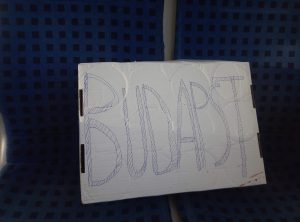 It was really hard to make the sign right, so this is the second one as the first one was a total fail. Ok if you look at this you can spot a mistake as swell. But I really was not in the mood to make a 3th one. The carton I got at the supermarket and I also bought some chocolate and I forgot them when I finished the sign. :/
I walked to the end of Kalocsa, there I held up my "Budapest" sign standing along the roadside. After about 15 or 20 minutes, a men stopped for me. He was on the way to Dunapataj and could only give me a ride to there, but I accepted glad gladly. His name was Thomas and he spoke very English well. He told me that normally he never takes someone but I looked pathetic. In Dunapataj he dropped me off at a bus stop. I got out of the car and took my stuff and the sign. I took my backpack and put it on my back so I could go immediately when someone stopped. The sign worked as a sort of sail and the wind was so strong it was hard to keep standing. A few cars passed by and then a truck came by and to my surprise it stopped and this man was going to Budapest and could take me almost all the way. His name was Waldorf and he is from Poland. Kind man, he spoke a bit of English and a very small amount of German. The ride took about two hours. Then I found out that he was only taking the big ring around Budapest, as he was heading to Slovakia. So he dropped me at the motorway exit 37 of the M 0. I had made an mistake because I actually needed to get off at 36. so now I needed to go further to get to Gyál. But surprisingly I had the next ride within 10 minutes. This man dropped me in the center of Gyál. I had seen there was an train station there. I checked out how much the train was to Budapest, to see if it was worth the effort to hitchhike the rest of the trip. But it was only 465 florint ( about €1.50). The train was cheap and was way less effort than getting another ride, so I took the train.
I booked an very cheap hostel in Budapest. I went there first to get rid of my backpack.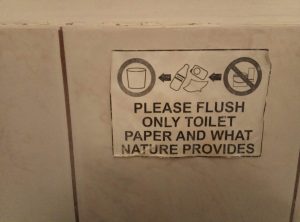 Then I went to shopping mall Mammoet and on the way there, there were new manhole covers. but first i went to the Cat cafe to get this cute magnet.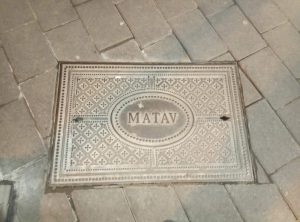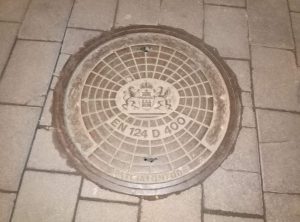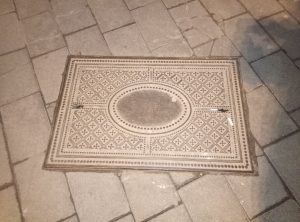 At Mammoet I got an present, then I took the tram to the Chinese place where I went for lunch with Miklos and had dinner there. Then I went to bed.