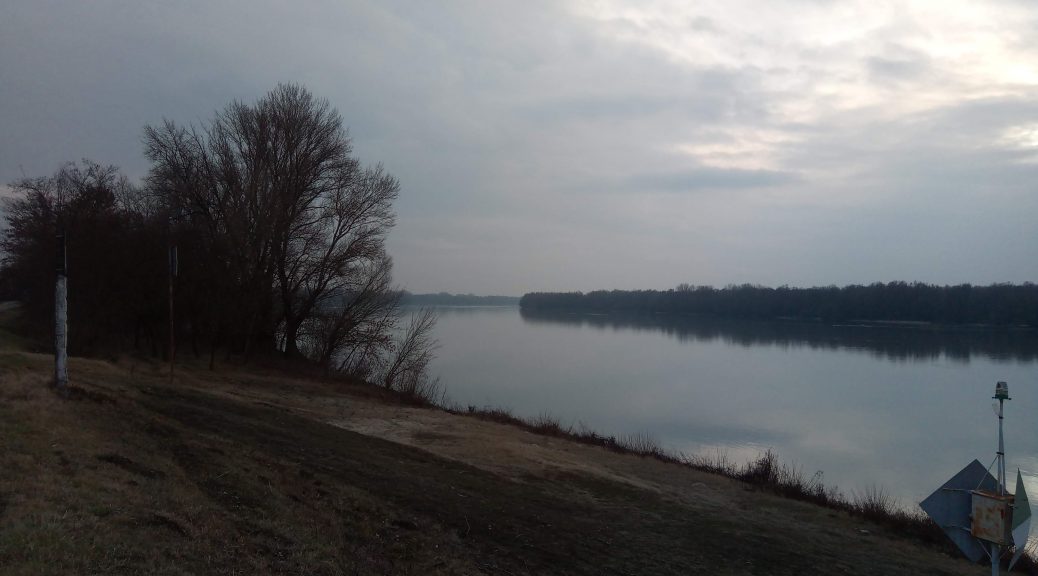 Day 135 Harta – Dunapataj
Day 135 Harta – Dunapataj
8 February 2019
Harta – Dunapataj
During the night I needed to empty my blather and when I looked up there where so many stars, like 4 times more than visible at home. But as it was freezing I wanted to go back in my sleeping bag as quickly as possible.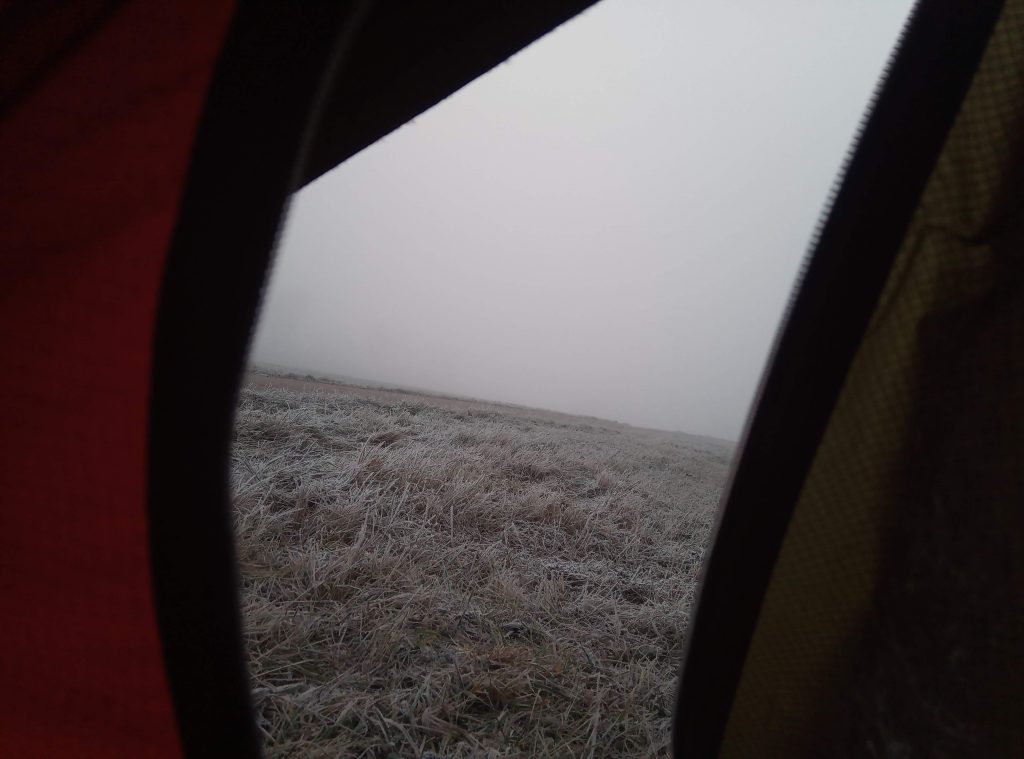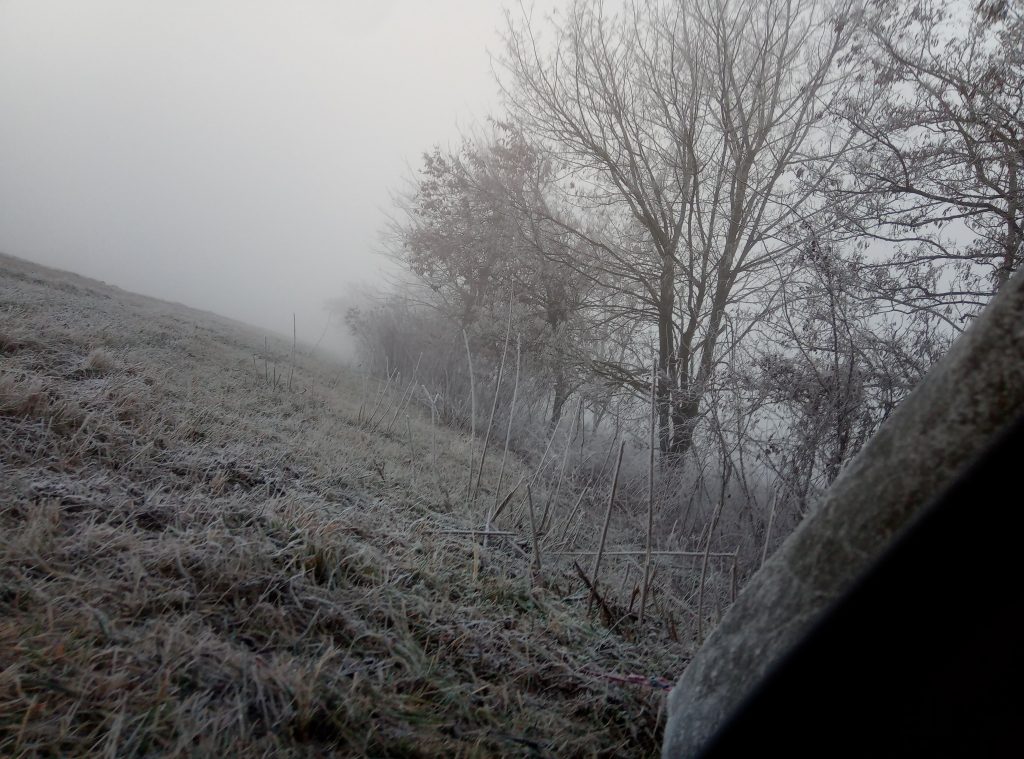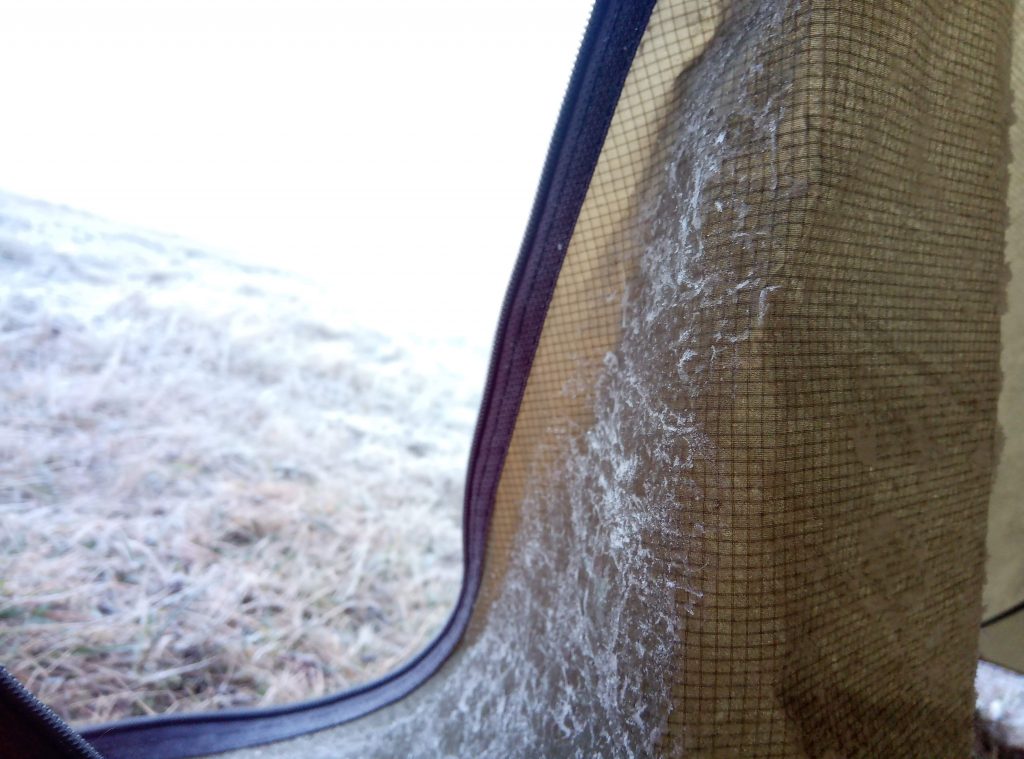 I started to follow the summer dyke of the Donau again. And there was a feeding place for deer. And I took a new header photo, the one you see at the top of my blog and changes now and then.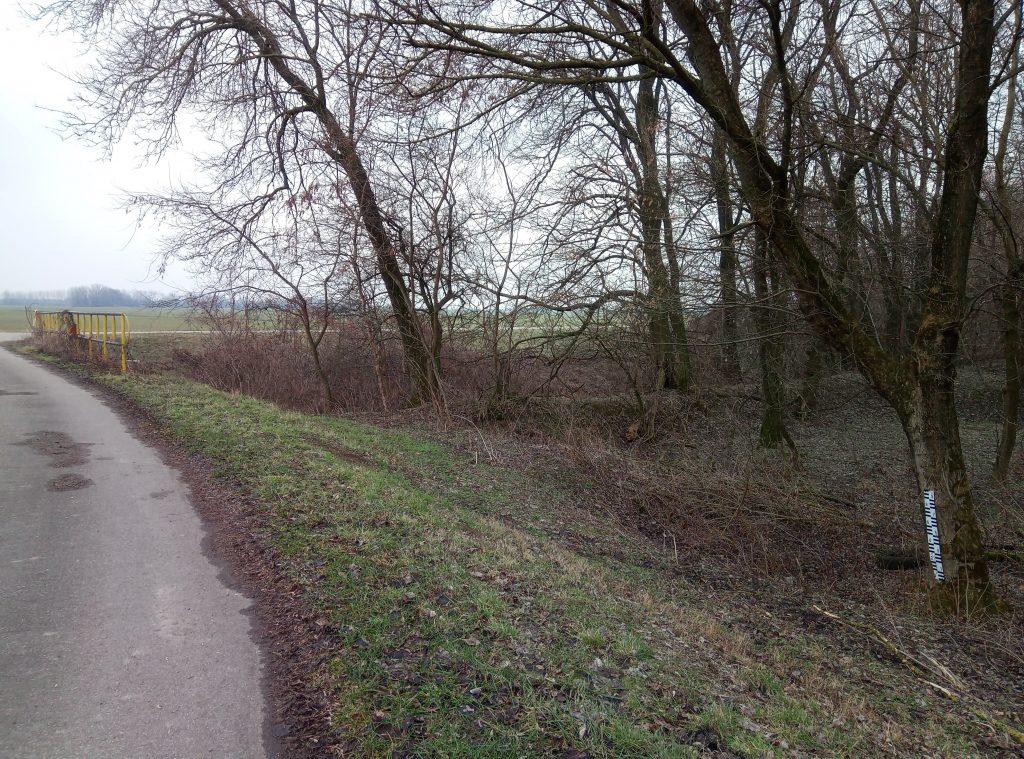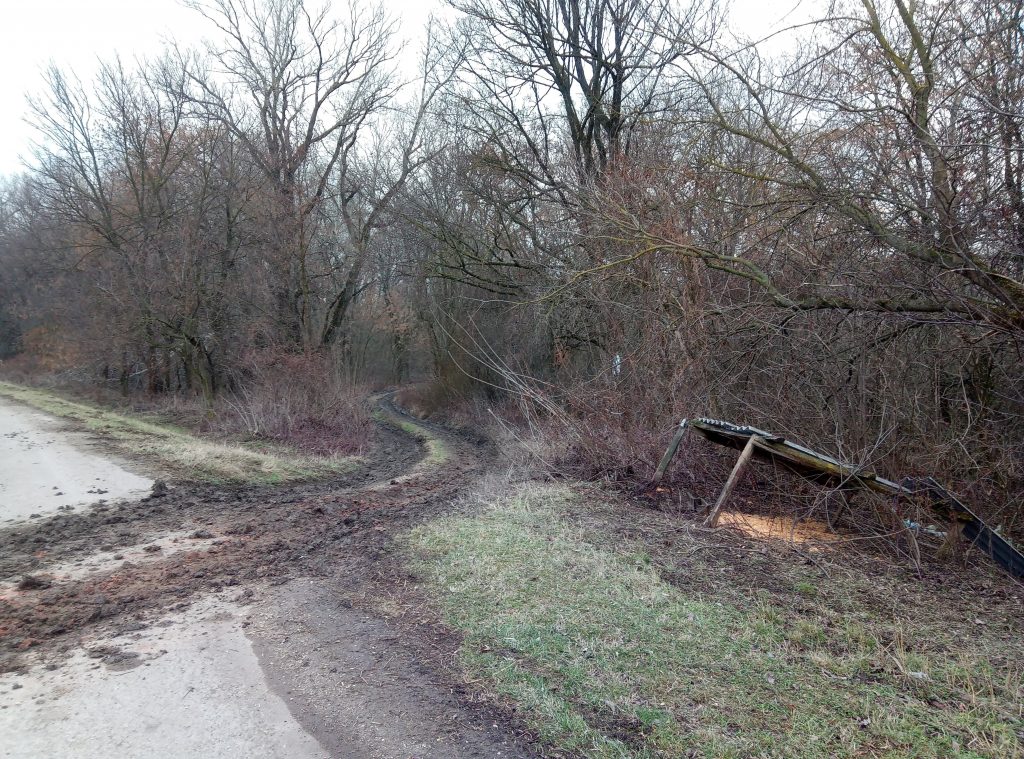 I was so pleased that the road kept being asphalt. As it walks so smooth.
Here the Donau makes a curve and it gave a beautiful view.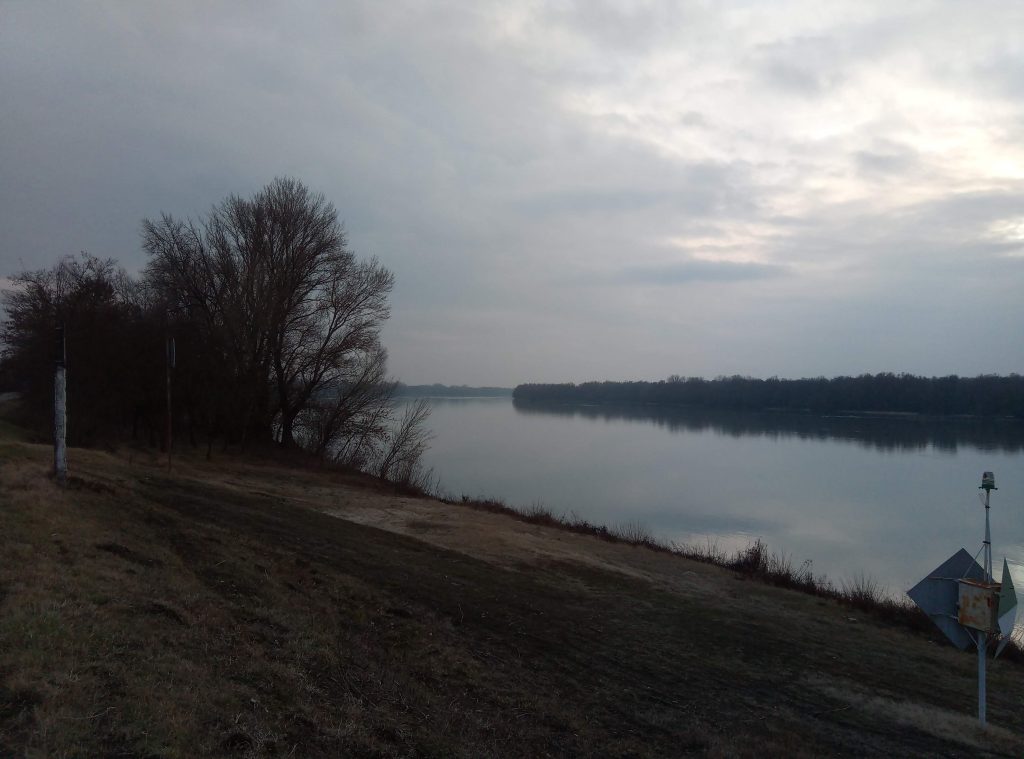 And another river kilometer sign.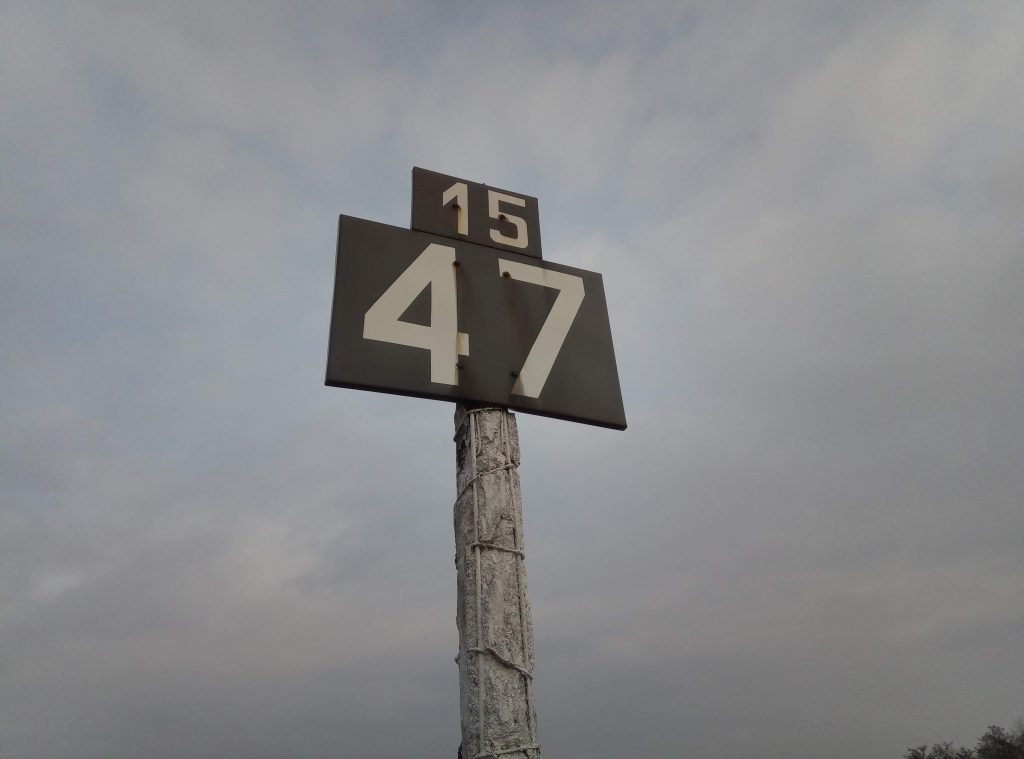 I passed by some strange artwork.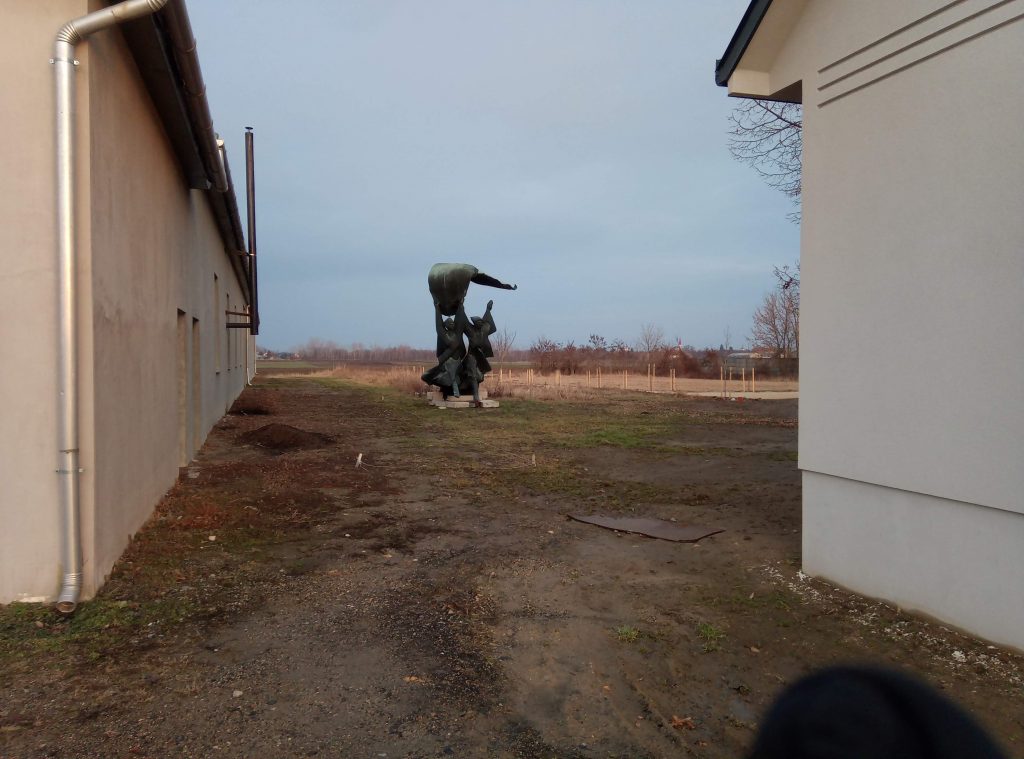 After the sculpture I took the wrong road and I thought I could take a shortcut through the forest, but this was a bit tougher than I thought. But I managed, after about 10 minutes, to come back at the route again. Meanwhile darkness had fallen in and it was real dark. I used my headlight to light the way. My plan was to go to Dunapataj. But I had not really a purpose there so I changed my mind and kept following the Donau dyke. As I reached a hunting cabin, I left my bag there and started to explore the aria. The map pointed out that there should be a grassplot there, but when I saw the aria it was planted full with trees and not suitable for my tent. So I decided to put my tent on the dyke as it was the least worst place. But then I would block the road and that was not so convenient. On the left side of the dyke I saw something in the distant, so I checked it out. It was an orchard with a lawn under the trees. So I got my bag out of the hunting cabin and pitched my tent in the orchard. I cooked pasta and then tucked myself in and watched a series. I think it was orange is the new black.