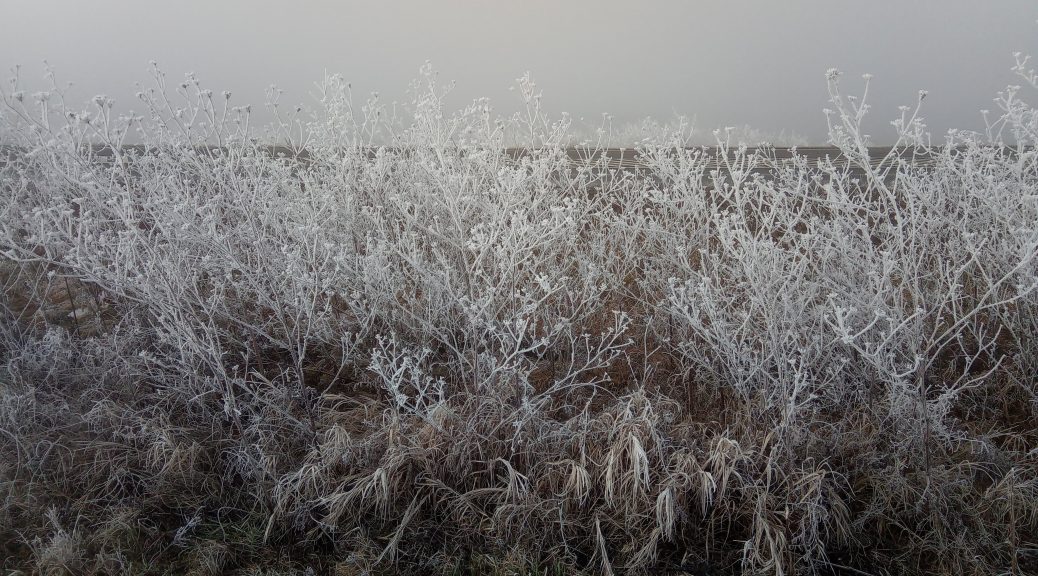 Day 134 Solt – Harta
Day 134 Solt – Harta
7 Febuary 2019
Solt – Harta
My host who's name I forgot, asked me to leave early (6:00 am) as he was also leaving at that time but for some reason he went an hour early (and I one hour later). I went to a Tankstelle and used the toilet there. I think most people don't realise how nice a ceramic pot is.
For motorcycles they had this helmet support.
A bit weird thing but ok.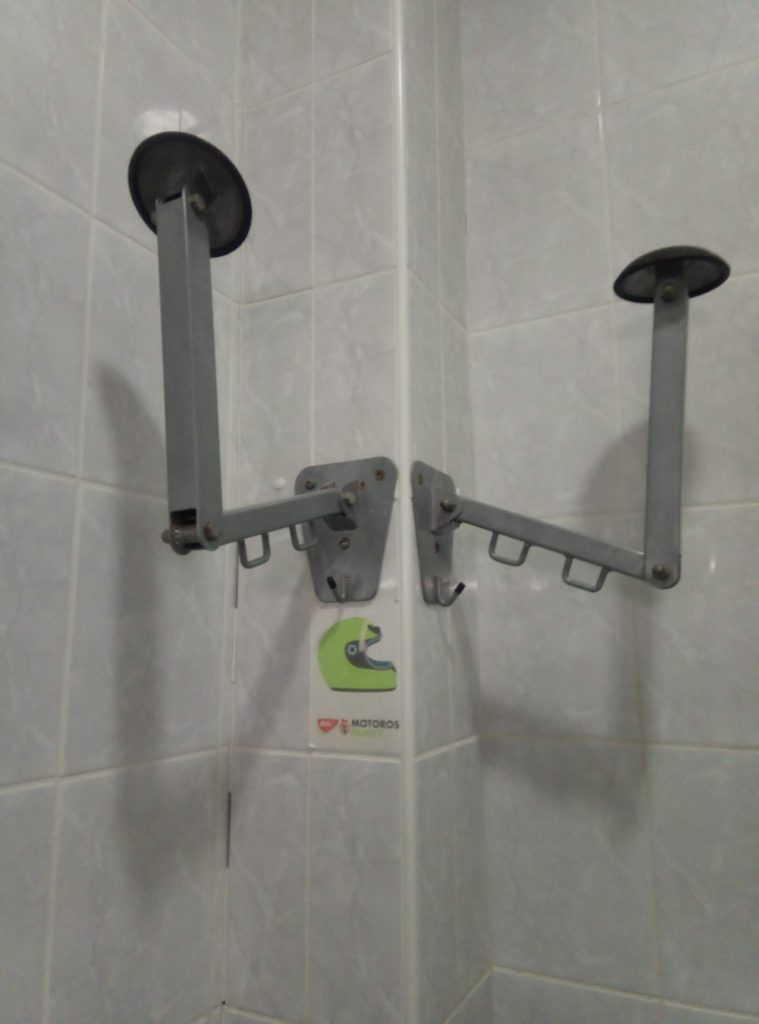 The first km was through (Kis)Solt.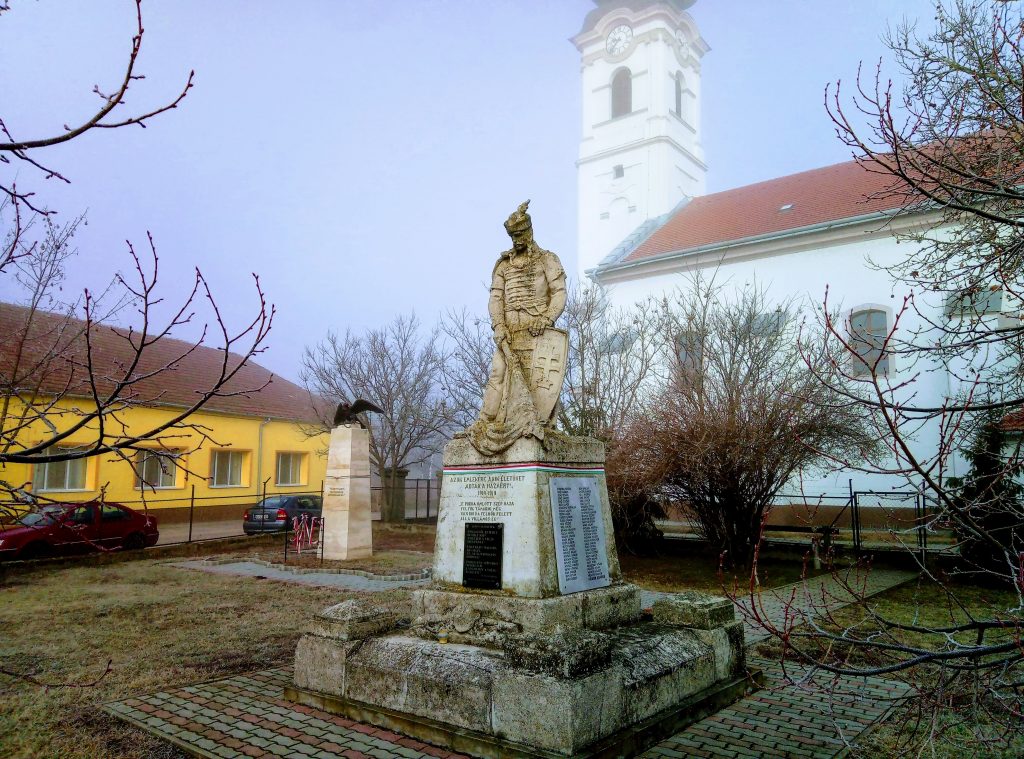 In many villages there are water points like the one below.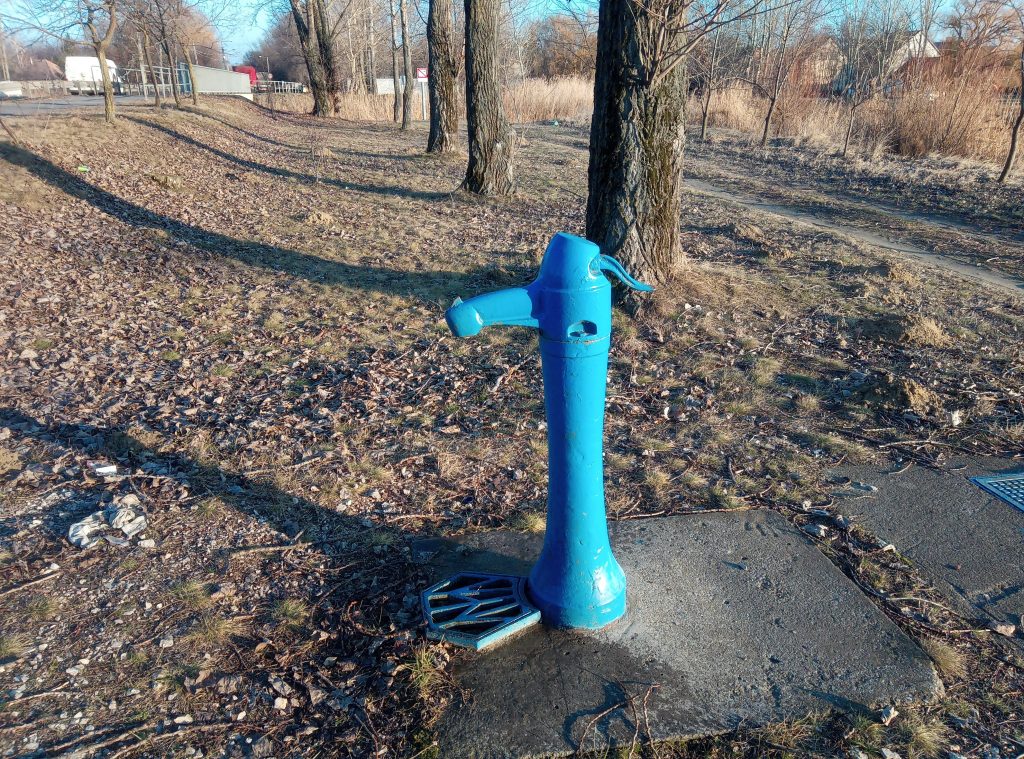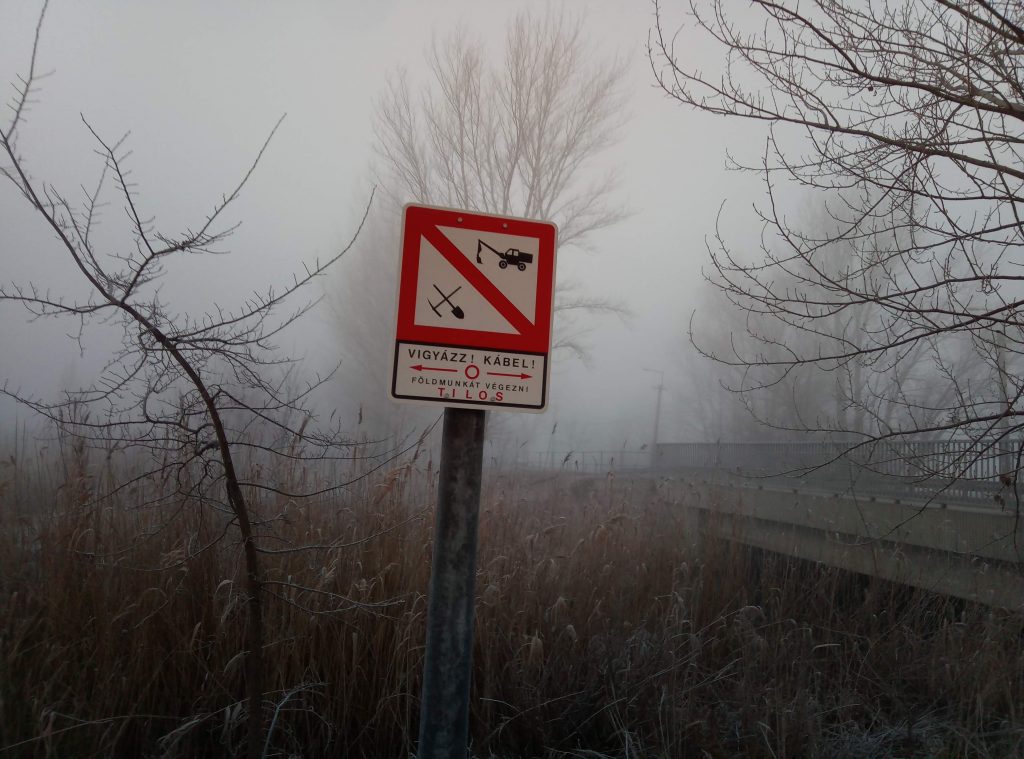 When I left the village I had to walk another kilometre along the federal road. Unfortunately there was a thick fog with only a view of 150 meter.

When I left the main road, I ended up on a unpaved mud road. Which was still a bit frozen. Meanwhile the fog drifted by and my hair became wet of it, which was a strange experience because then it froze. So I had frosty hear.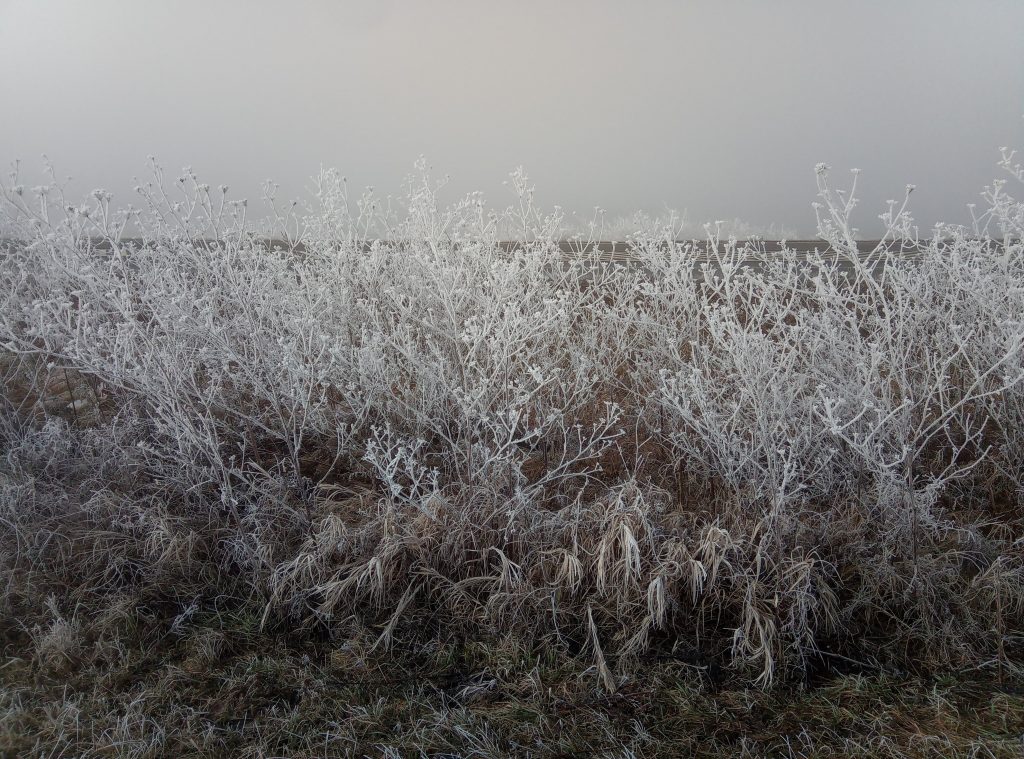 The mud was very sticky and the clay under my shoes was making them three times as heavy as normal.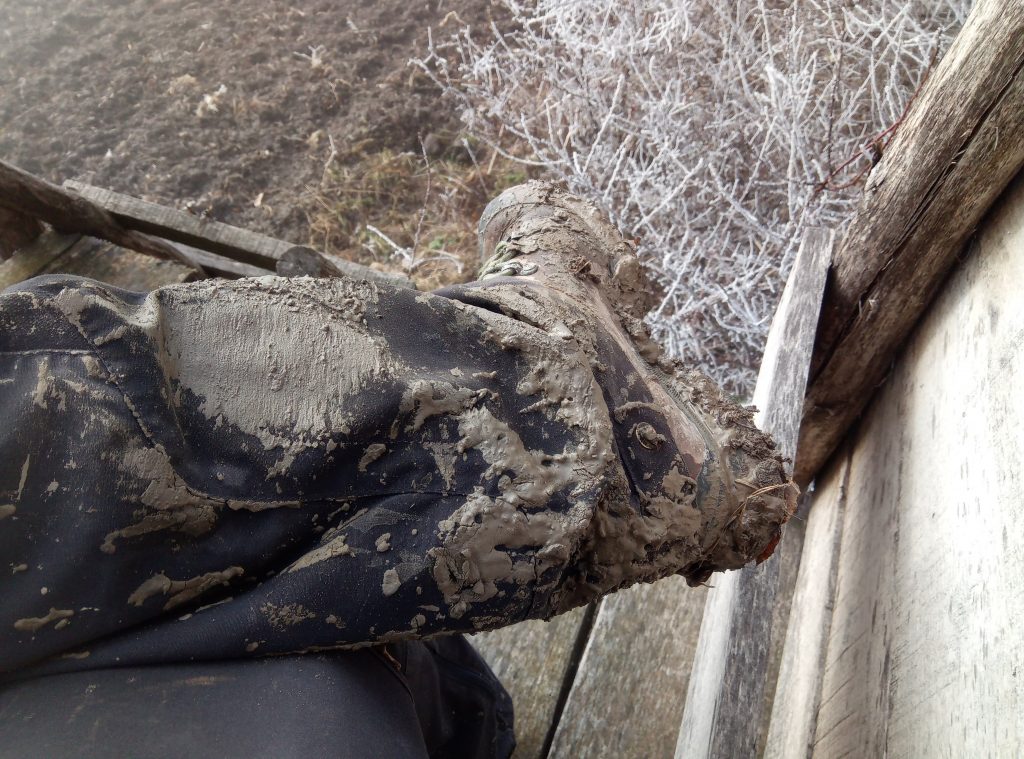 This slowed me down a lot as it is also quite slippery.
So I was happy to pass by this hunting cabin and there I took a break.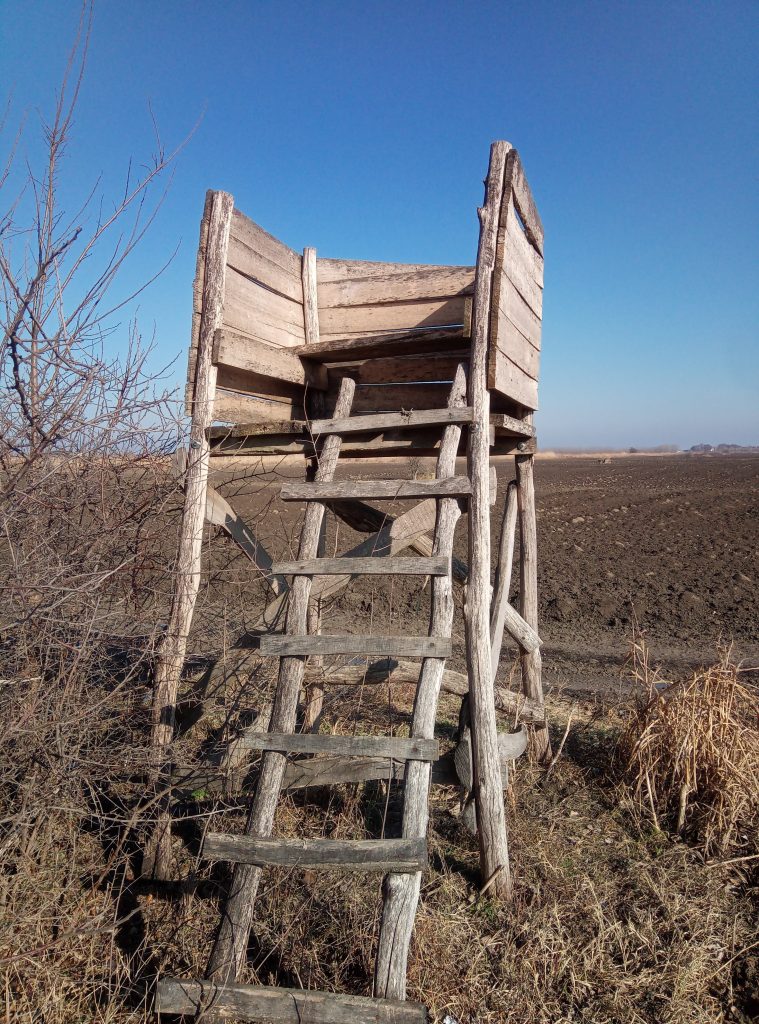 So I could take a break without having to sit in the mud.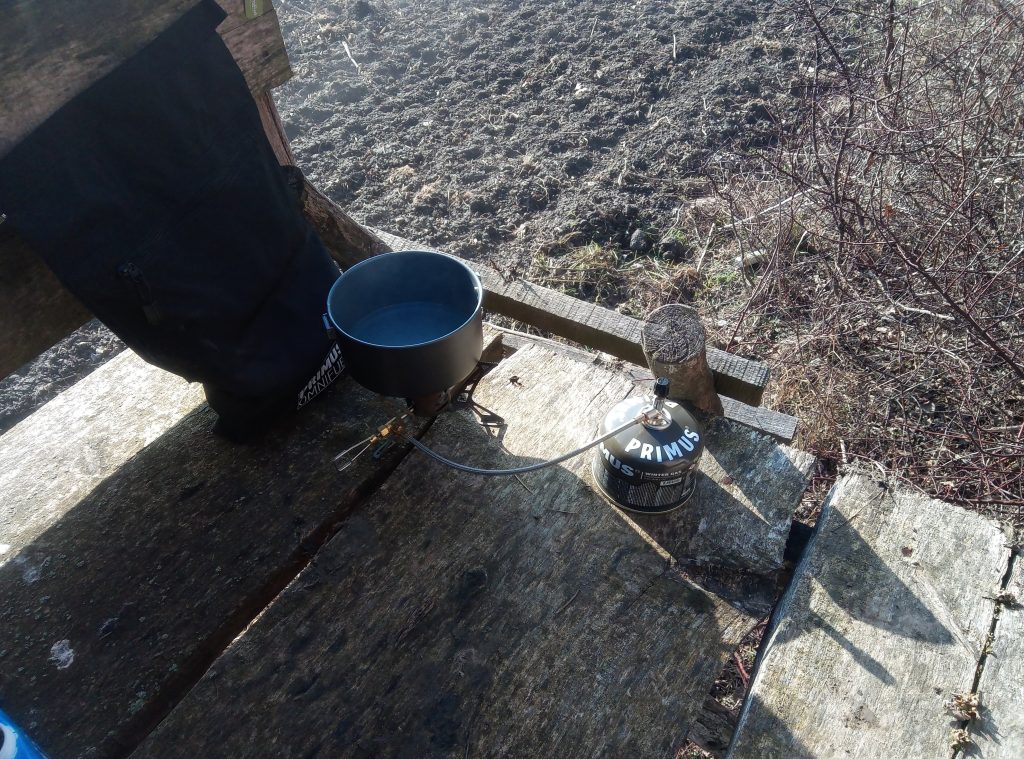 Made some tea and a few slices of bread. Meanwhile the landscape changed as the fog slowly drifted away.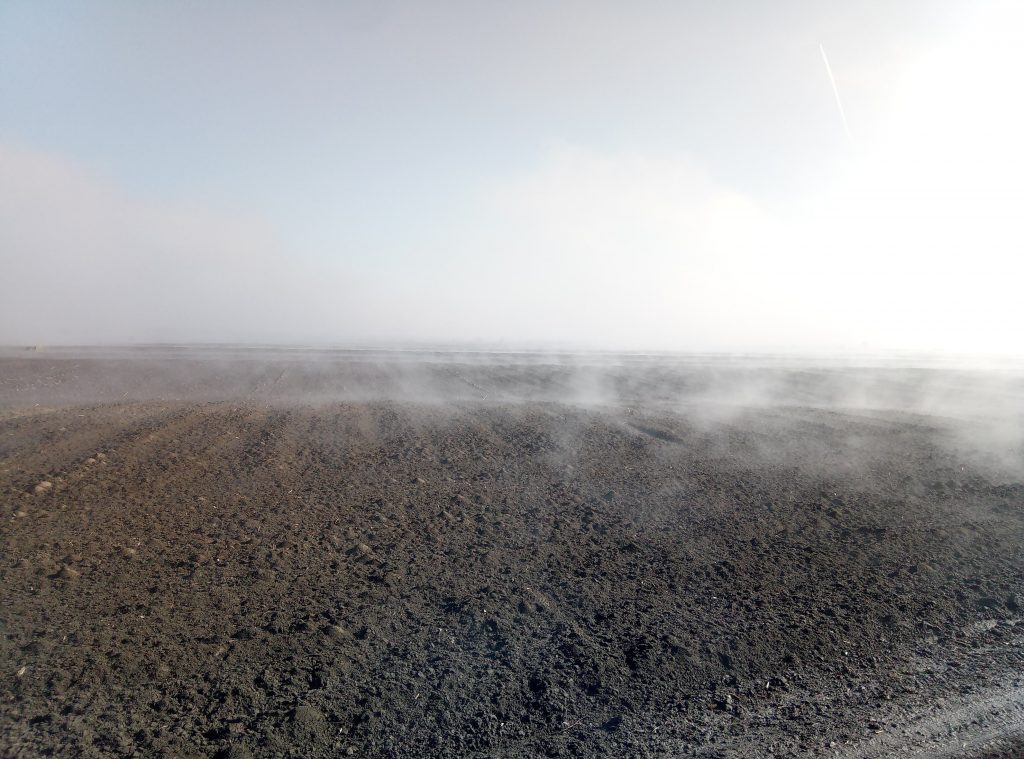 In Kissolt I had bought this chocolate sprinkles to put on my bread. If you think this is weird, it's a Dutch thing.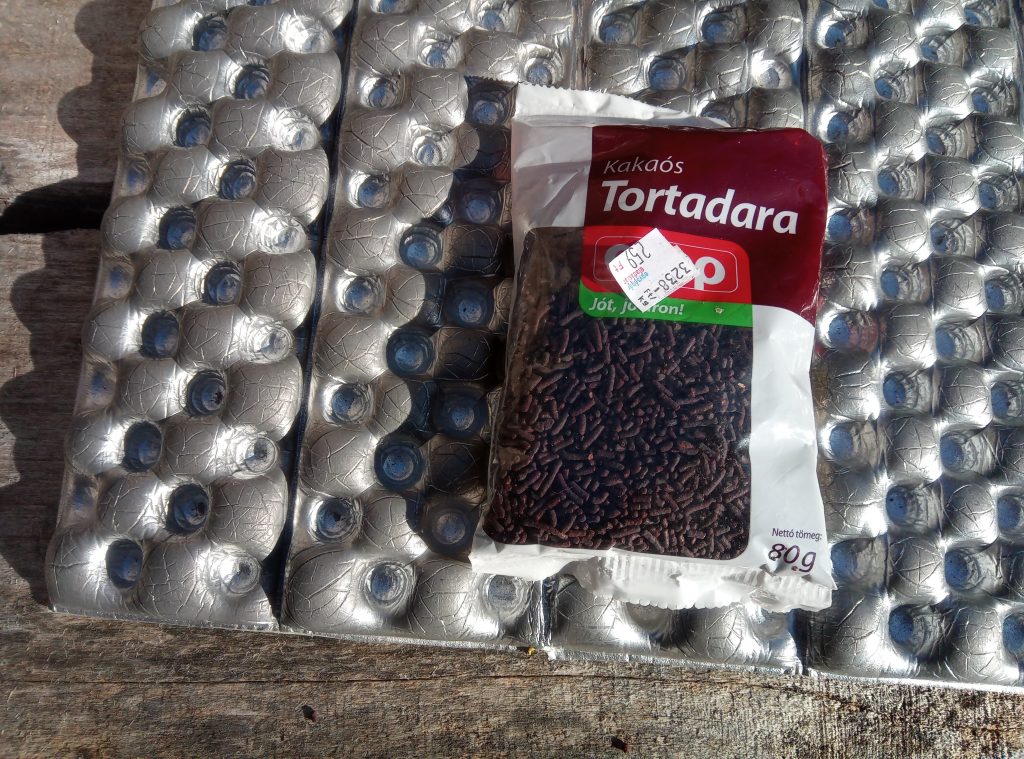 Sadly this one tasted horrible and I was very disappointed.
I hope the birds will like them.
I climbed down and resumed the muddy road which had become tougher as the sun had melted all the ice away.
The clay would accumulate and if I was 'lucky' then it became so much that it would fall off bit by bit.
Then there were two other hunting towers which I used to get the sticky river clay of my boots. Of course it was no use because the clay was back within two minutes. But at least my feet would feel feather light for the time being.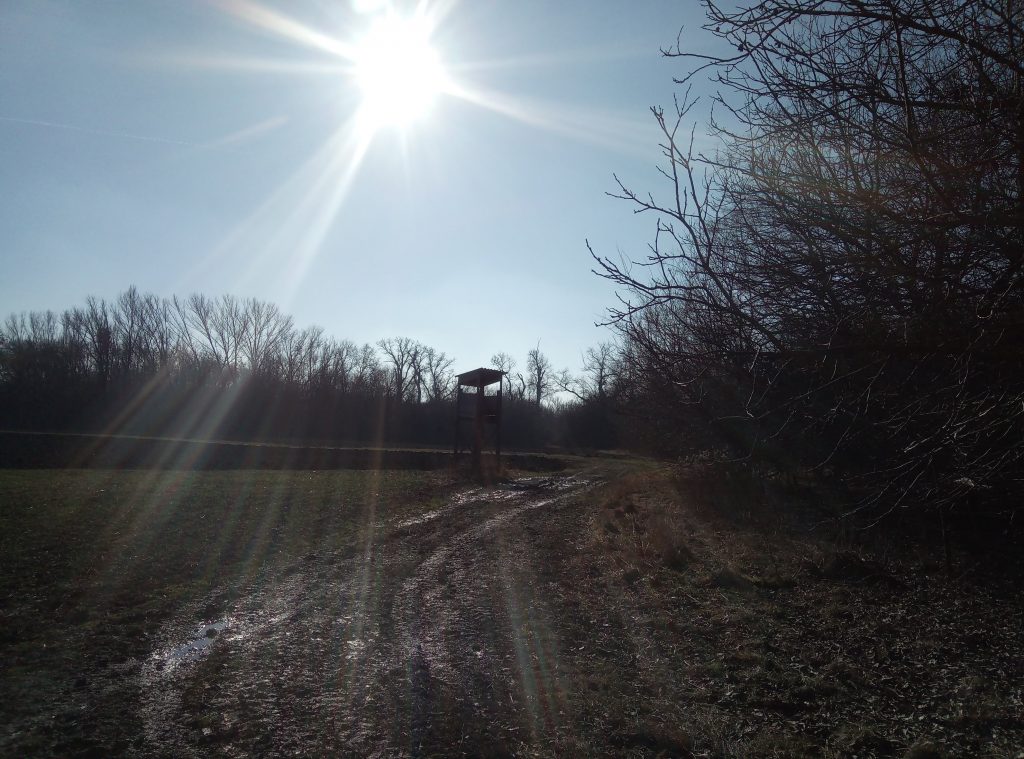 Then there was finally an better road.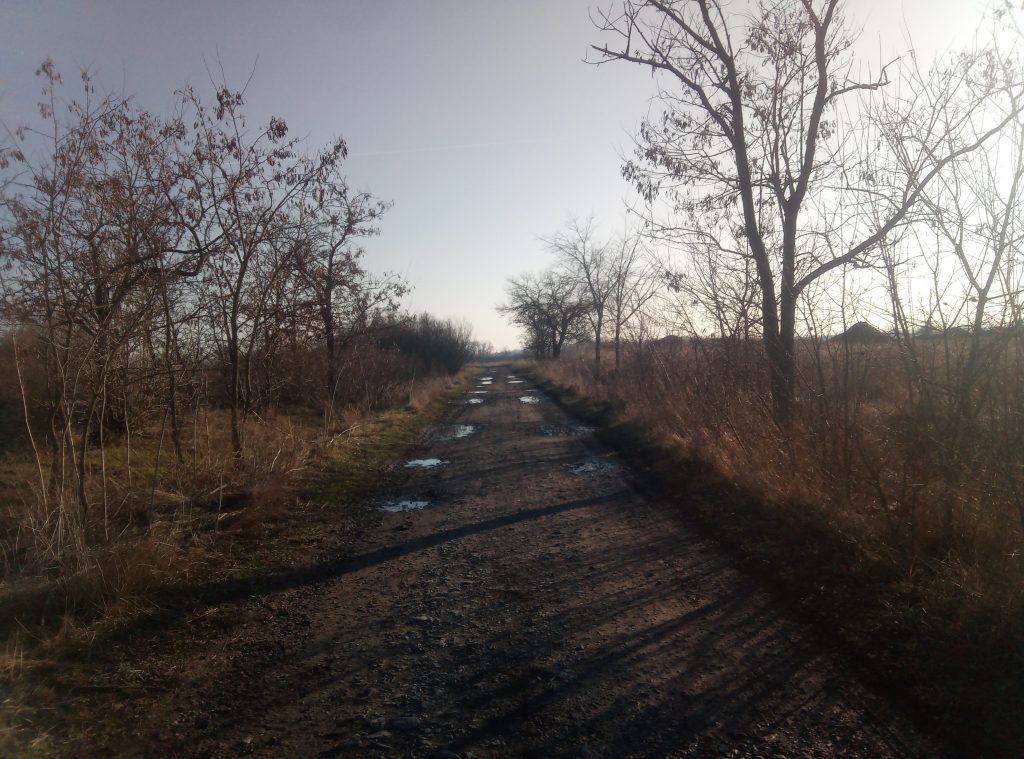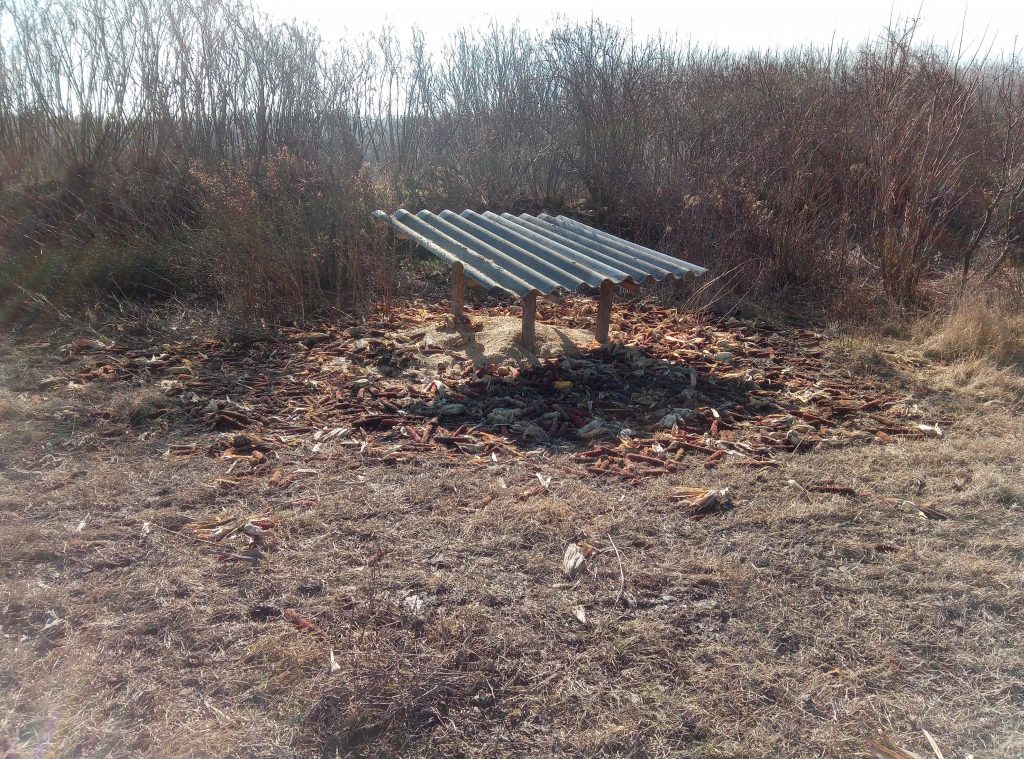 The weather was very good.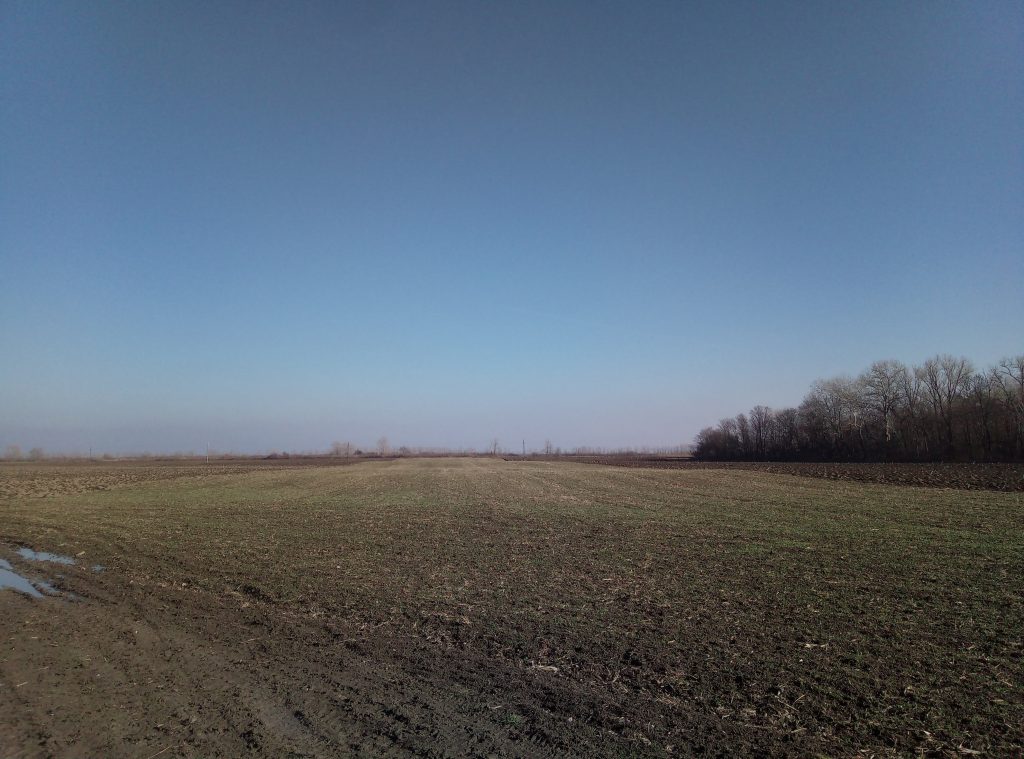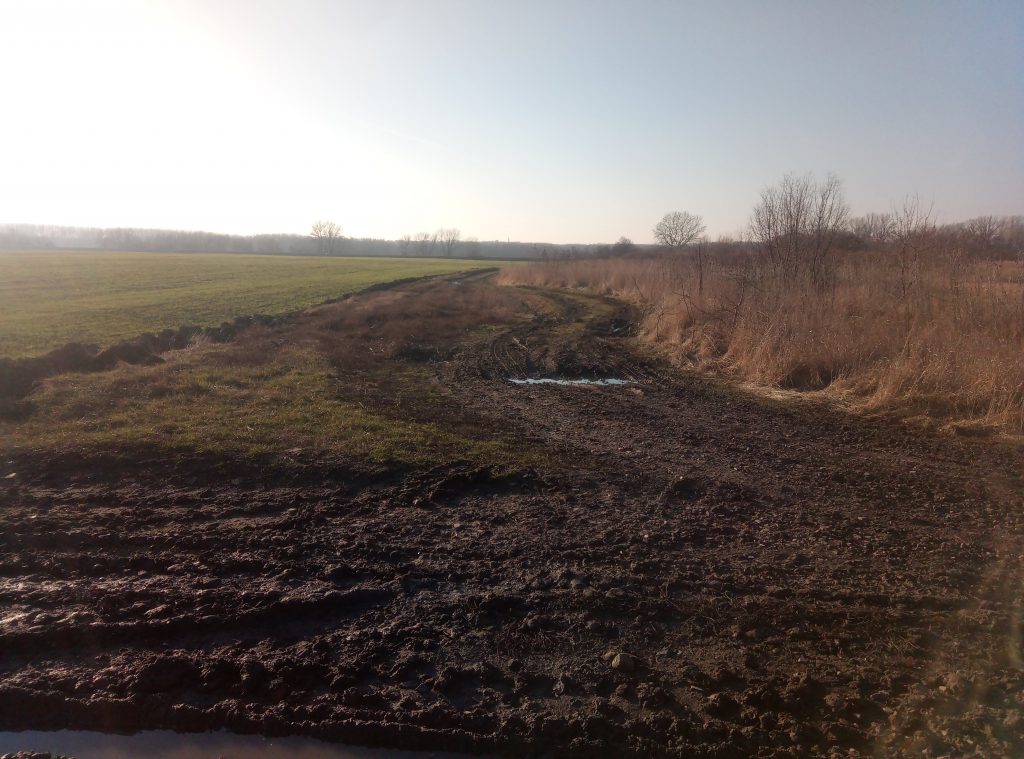 The road lead to the summer dyke and there was an asphalt on it, so amazing; it walked glorious.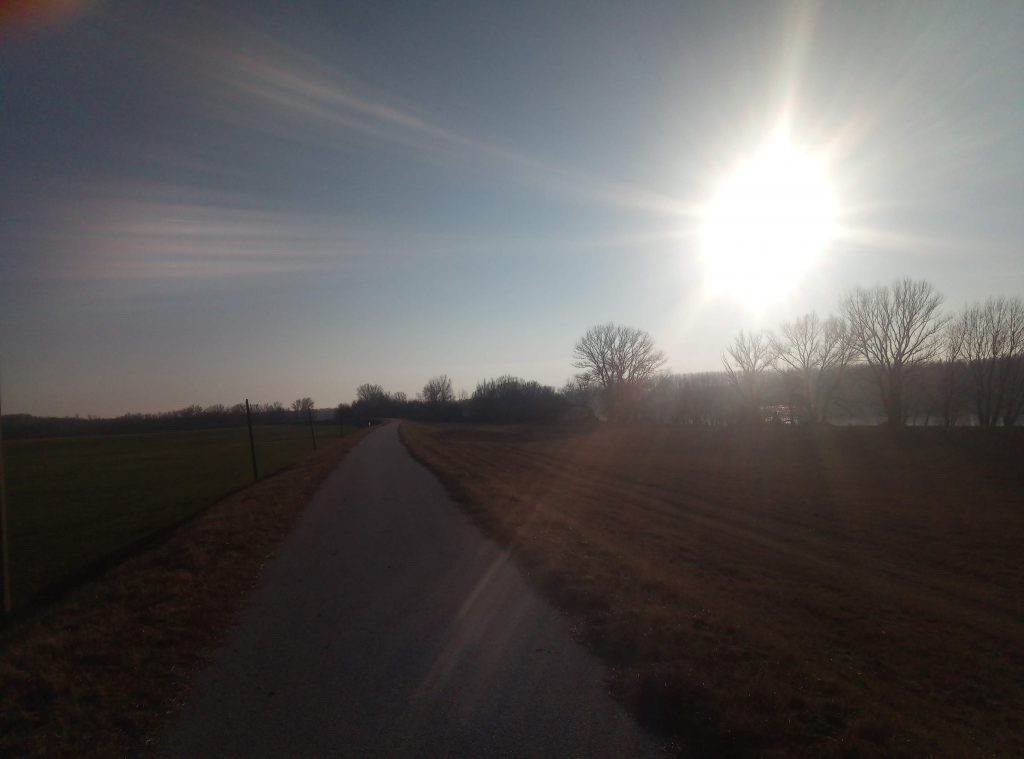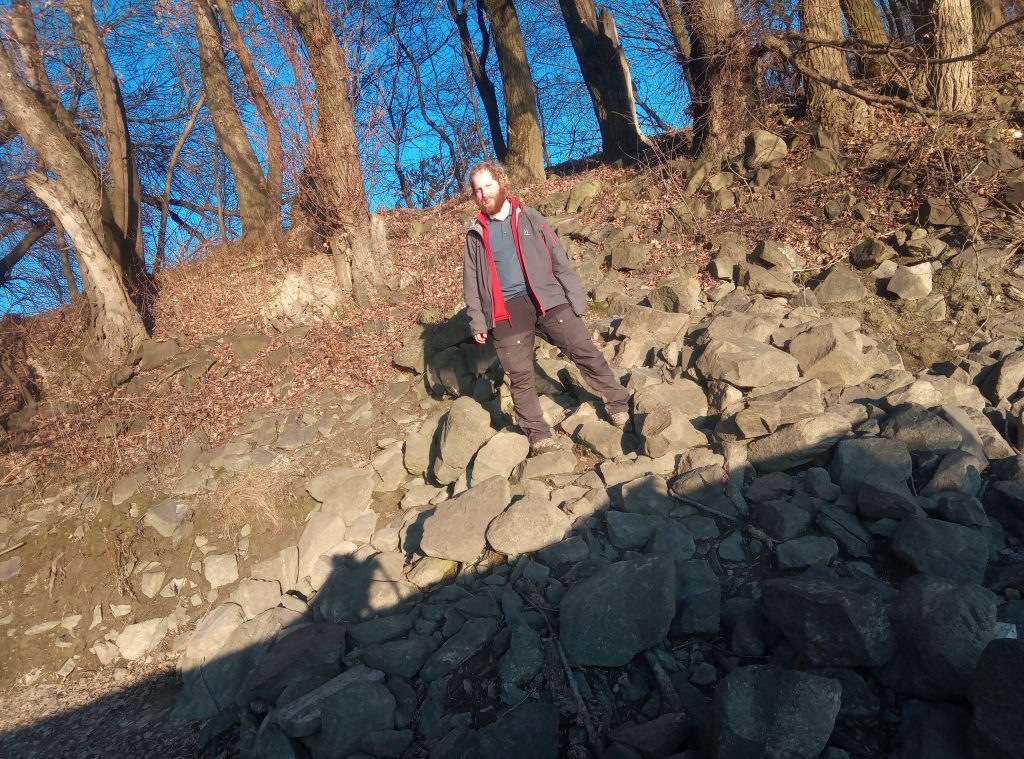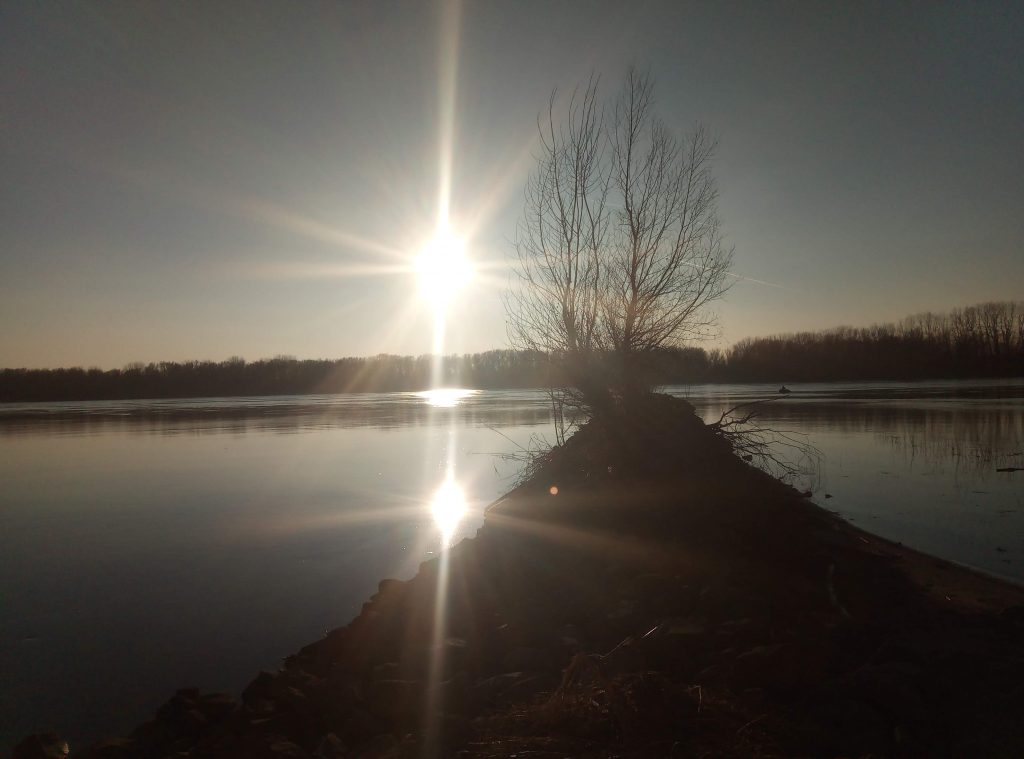 Hunters had been shooting.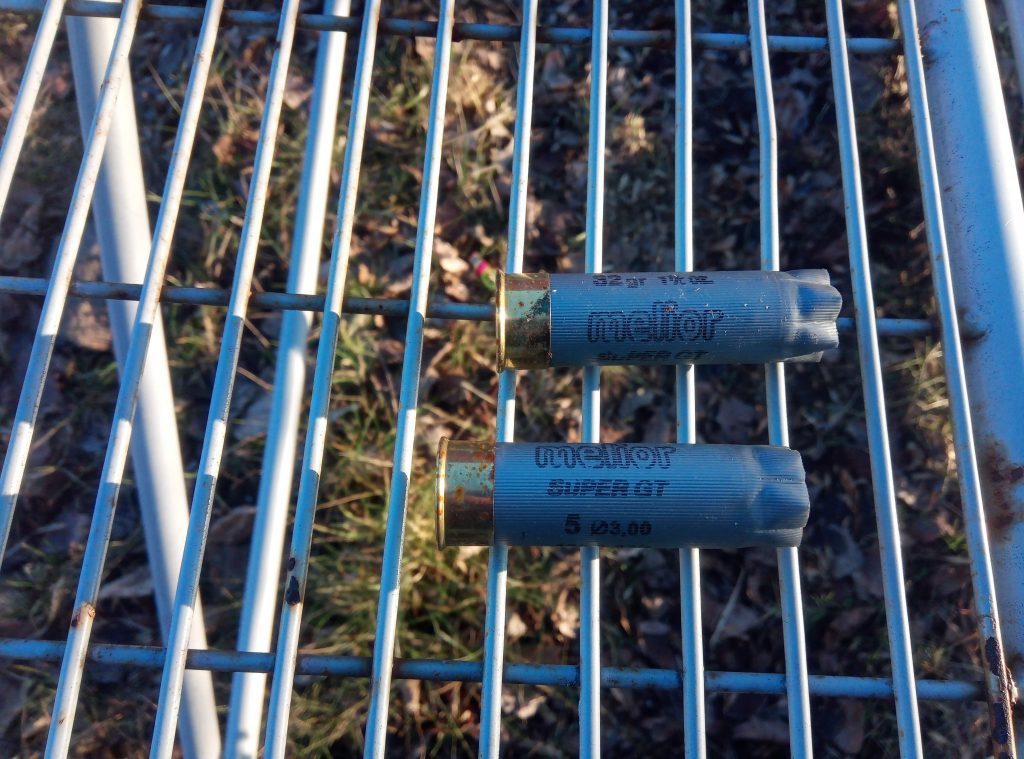 Once again my path crossed the Jerusalem way.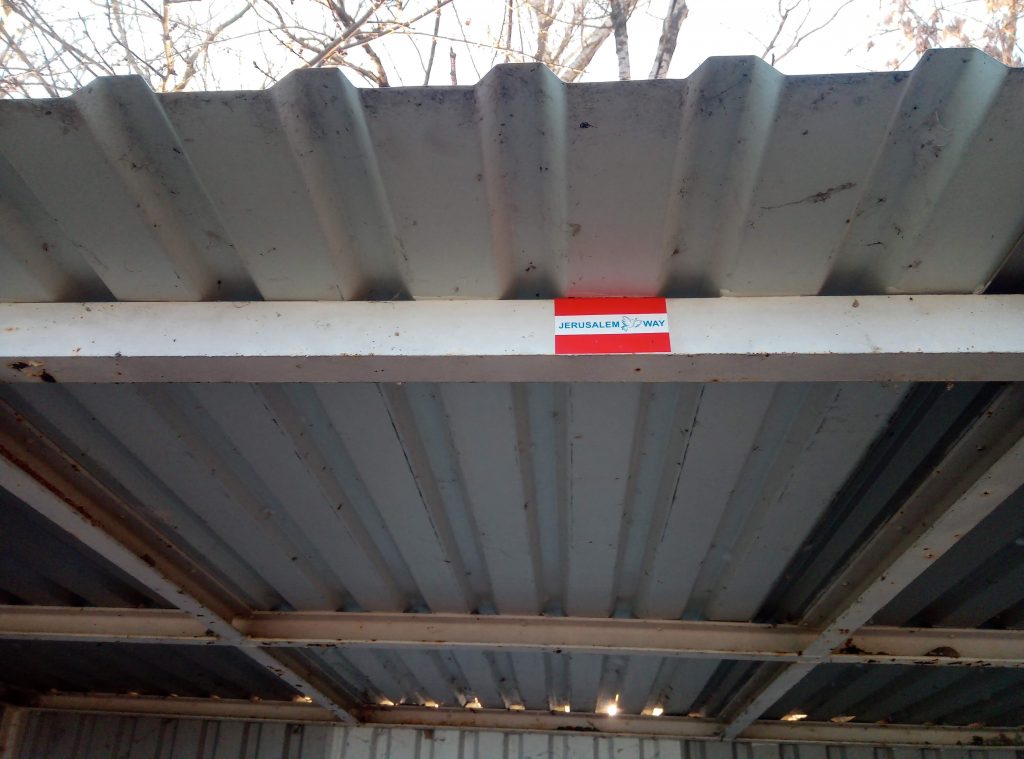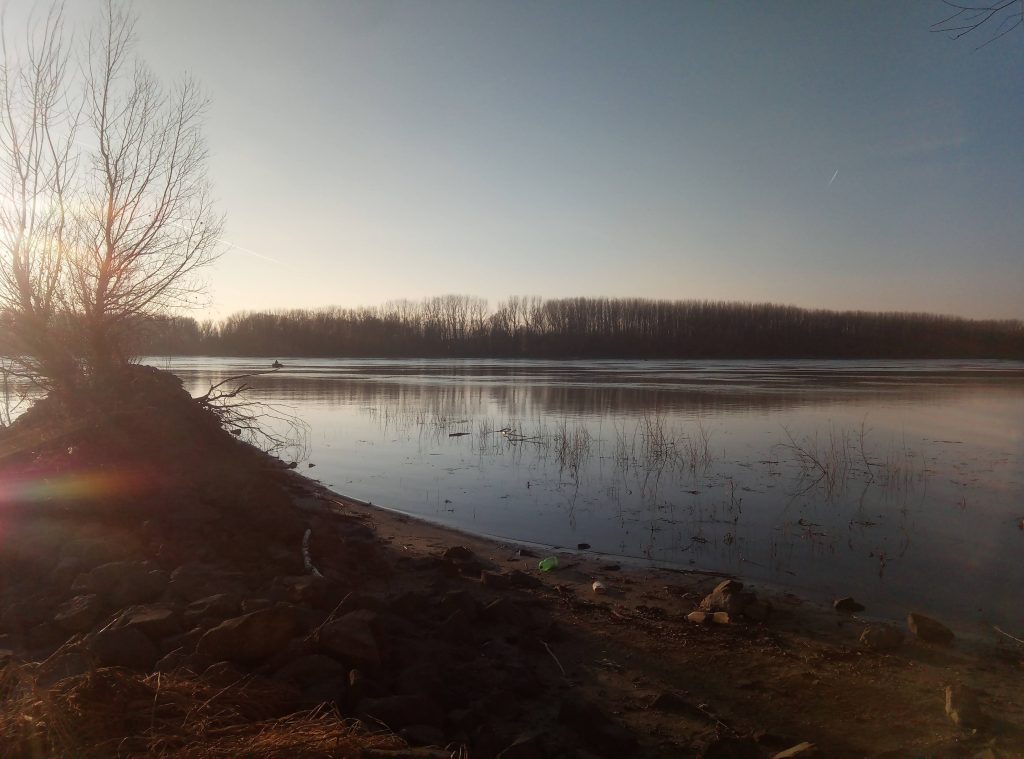 After a small break I walked about two kilometres before pitching my tent.
The inside of my tent was still frozen.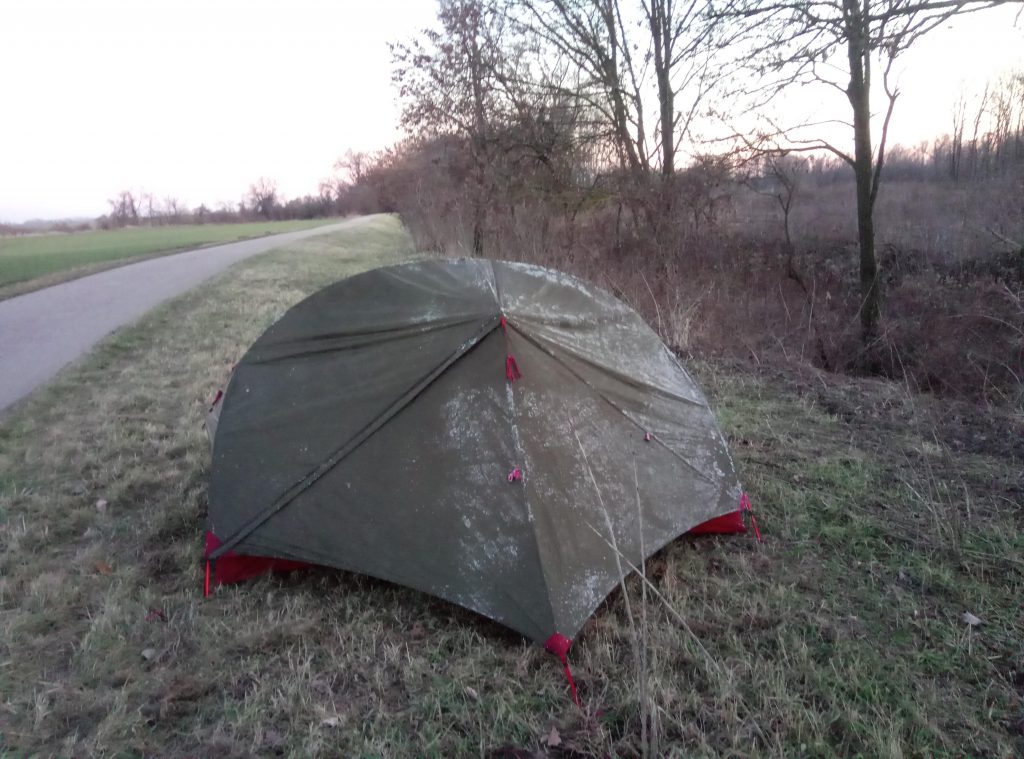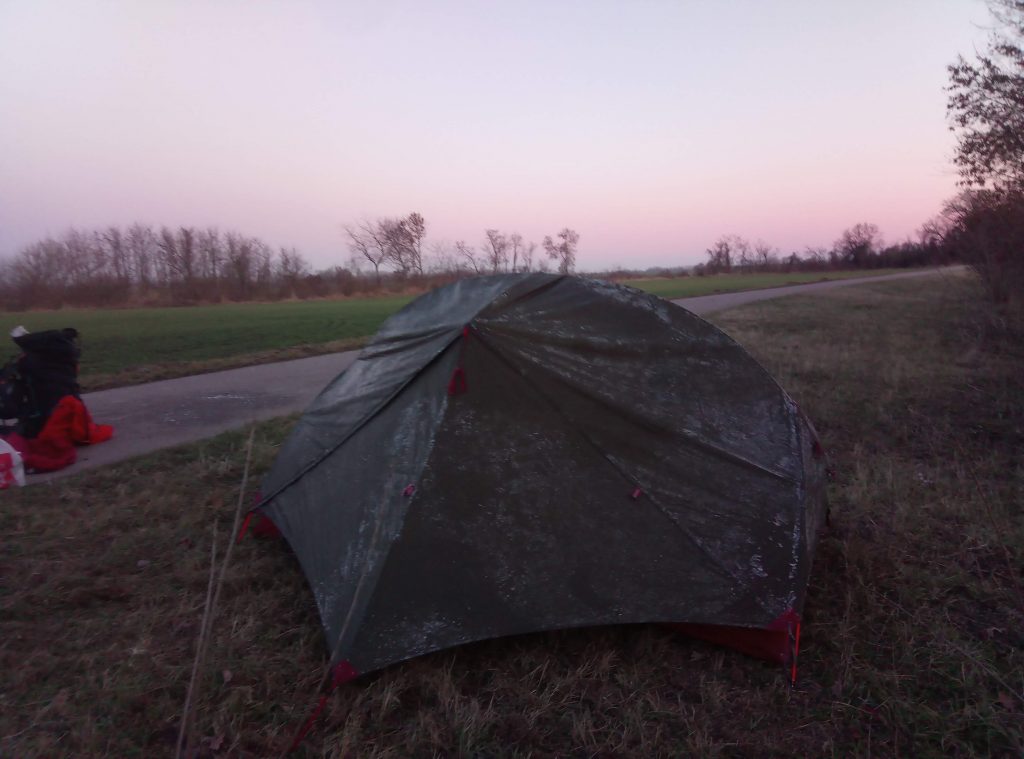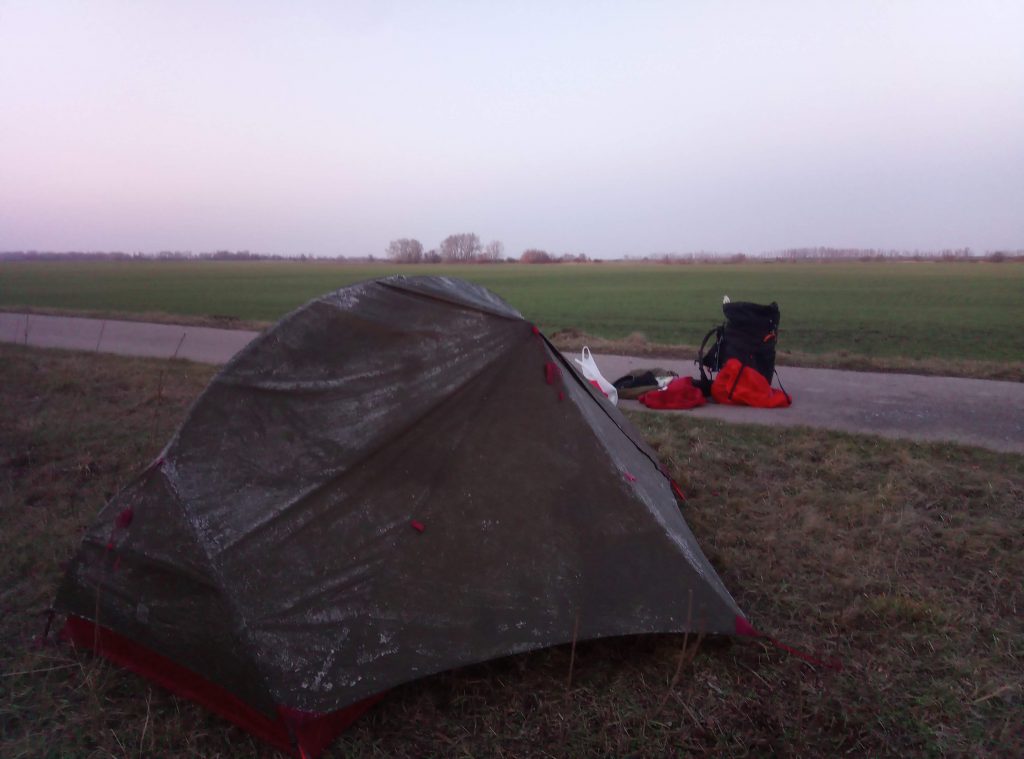 garden.