Day 124 Blog & cats
Day 124 Blog & cats
28 January 2019
This is Flora and behind her there is the skyline of Budapest.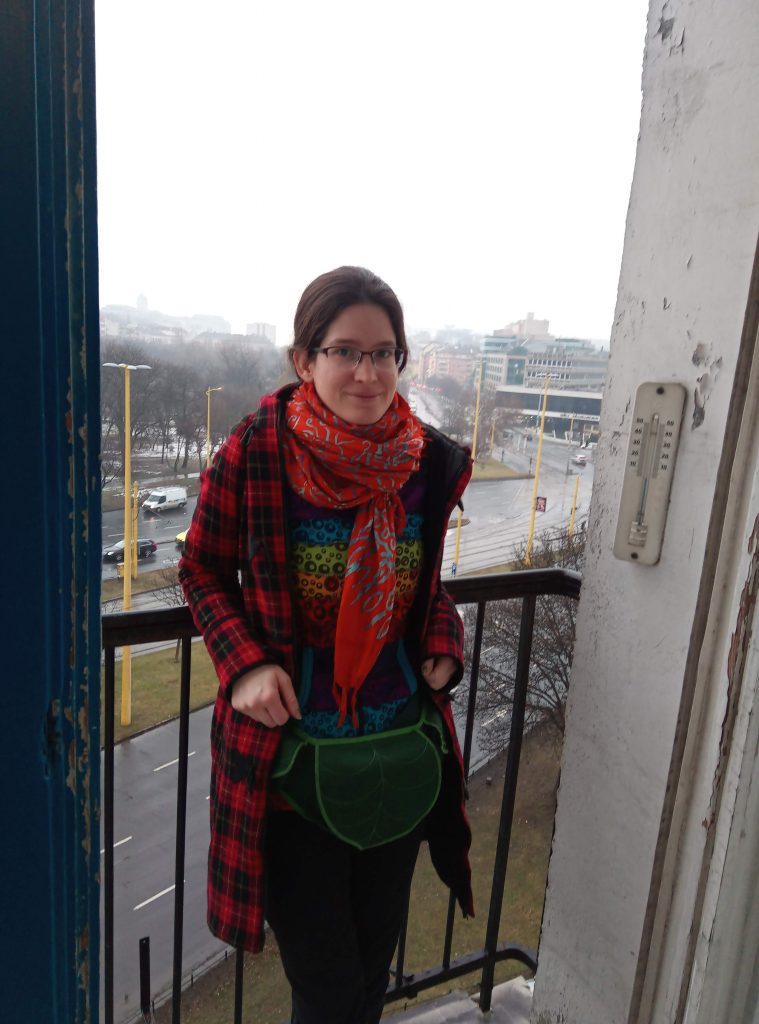 I went again to Wombat's to use their PC to work on the blog and on my planning. This took many hours.
Then I went to the Basilisk, but it was closed for a concert.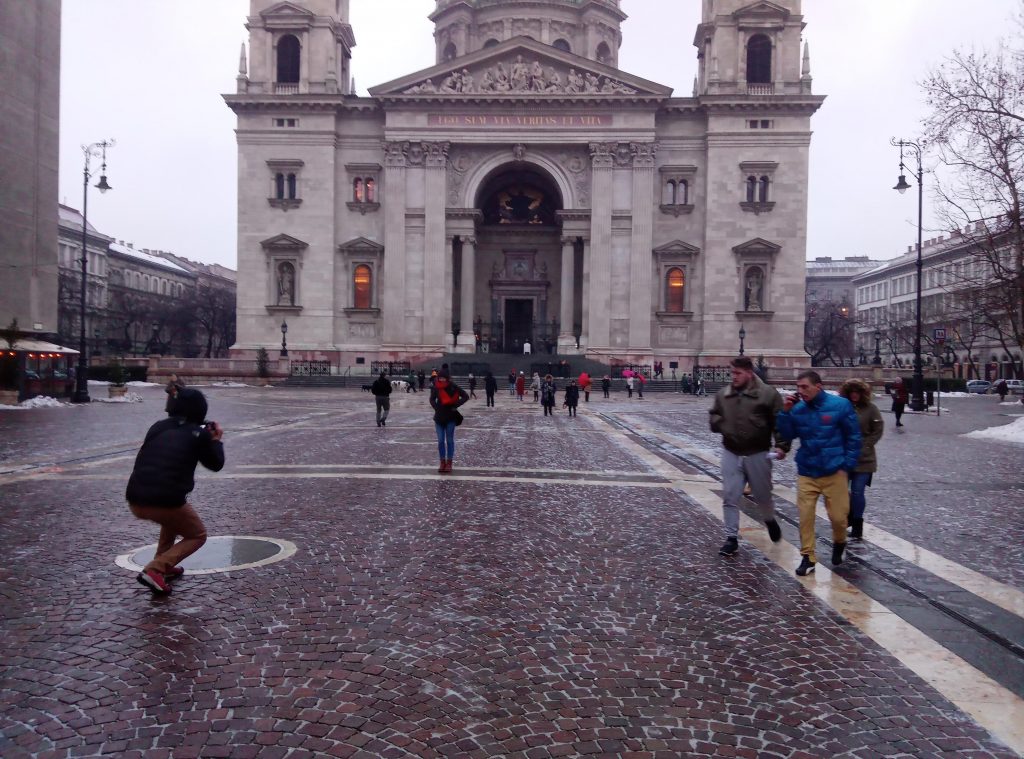 So I went to a cat cafe nearby. On the way there was another manhole cover.