Day 118 National museum with János
Day 118 National museum with János
22 January 2019
Budapest the National museum with János
I took the subway to Budapest and walked to the museum. The Museum square is under construction and when I wanted to go to the main entrance, I was stopped by construction workers who said that I could not pass so I went to the side entrance but there I was sent back to the front. Now the workers did let me through. I was early and had to wait until 10, but it was freezing cold.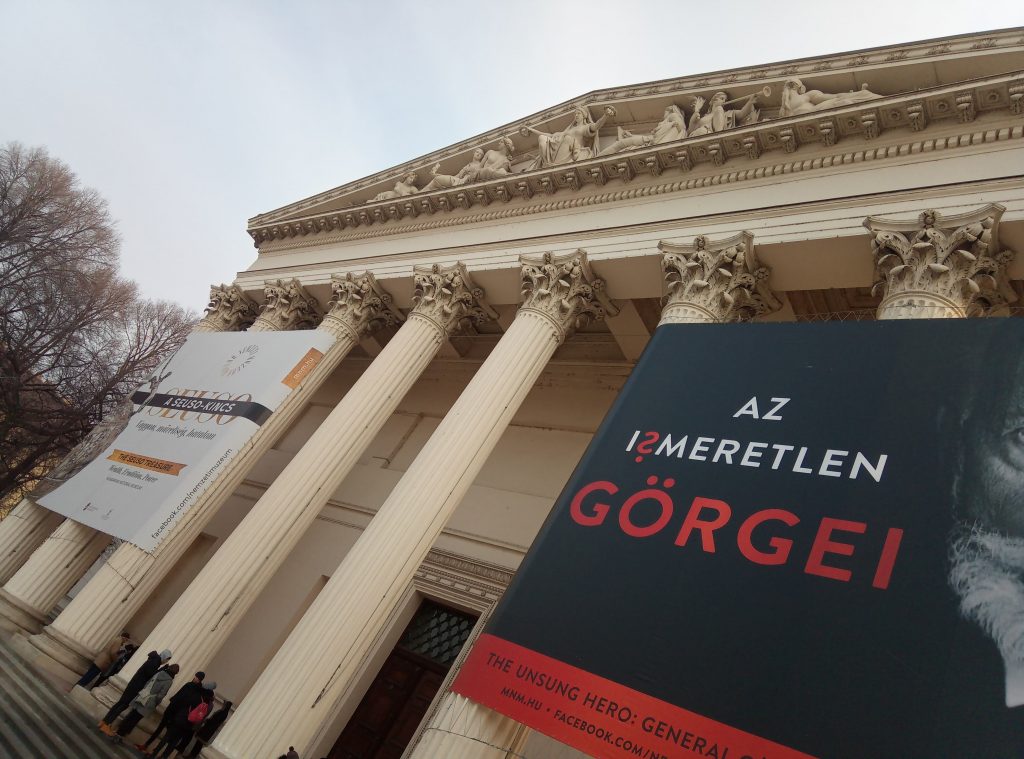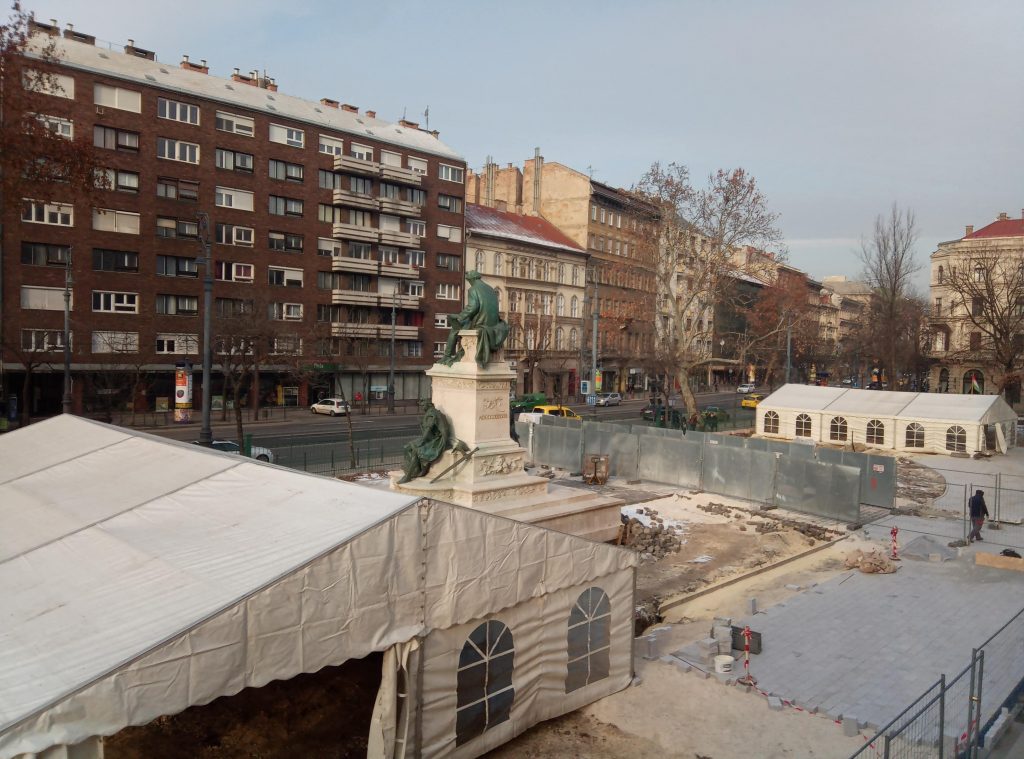 Then I met János.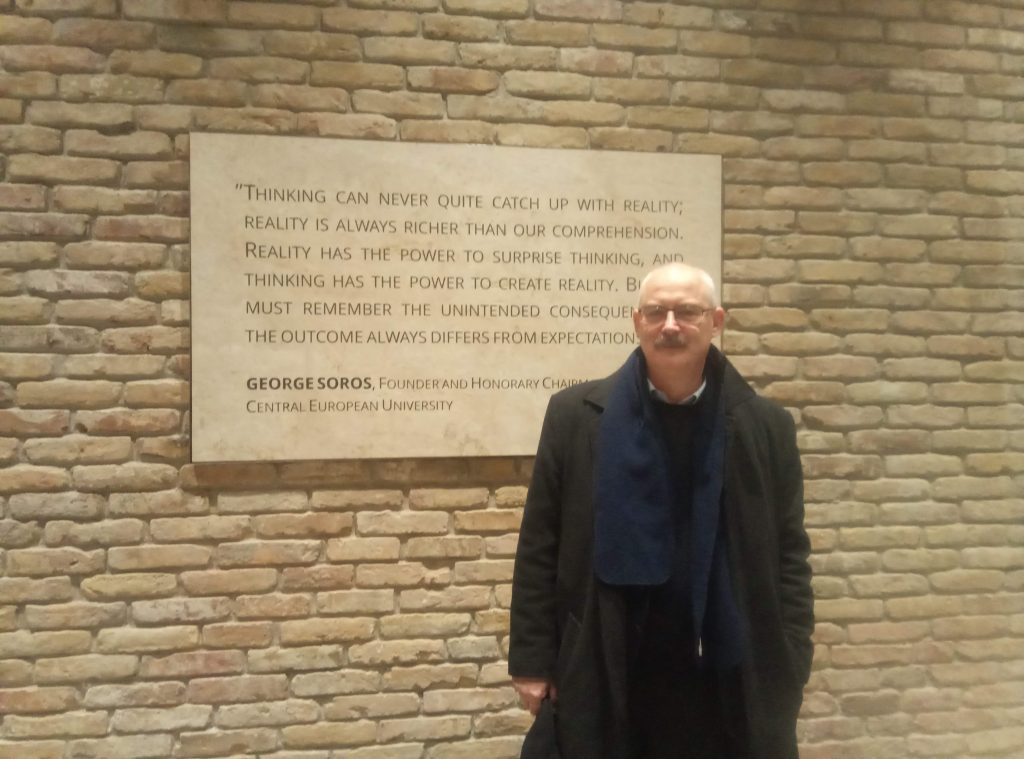 János is a friendly men how is almost retired. He bought tickets and then we went to the history section and made a journey trough time. János knows so much about the history of Hungary (and I almost know nothing).
He explained how there is an ongoing struggle in the whole history of Hungary between the old tradition and new more progressive ways. And that this causes conflicts every time between the established order and the new influences. We spent multiple hours at this exhibition.
You could really see as the time progressed the art became more sophisticated.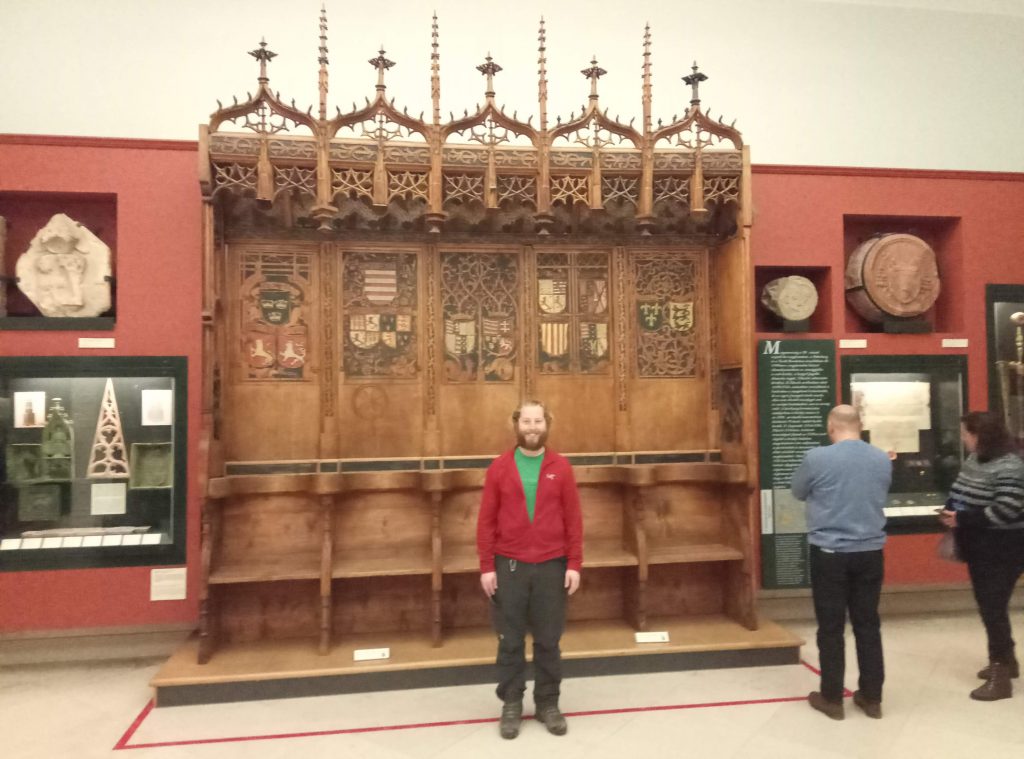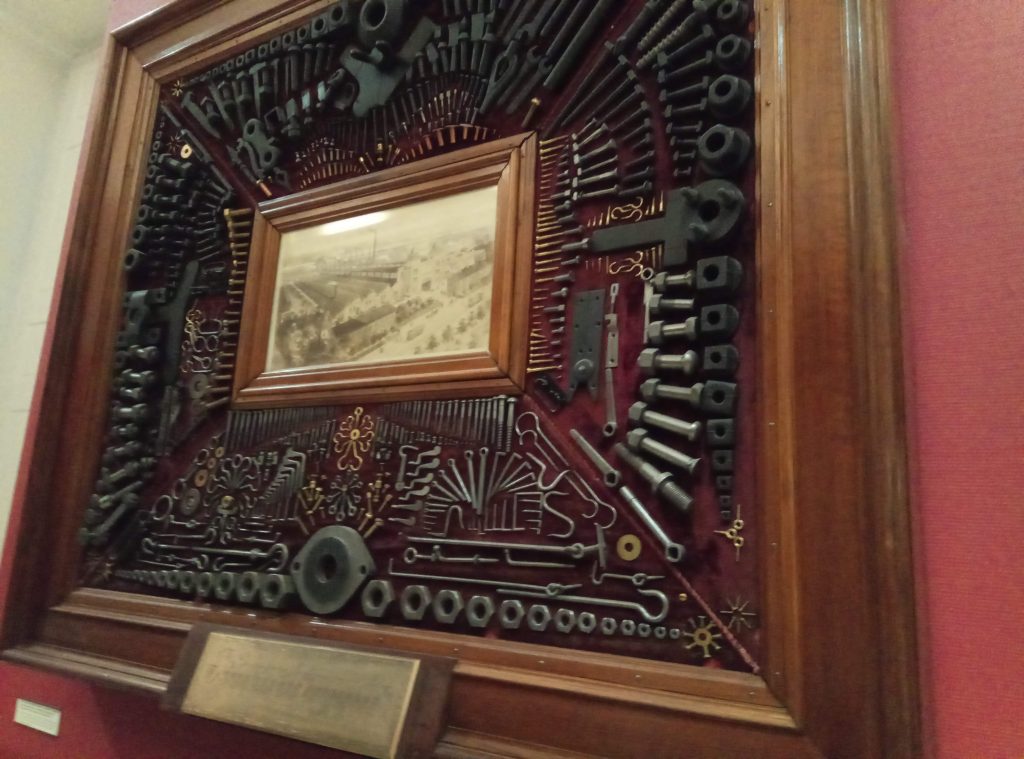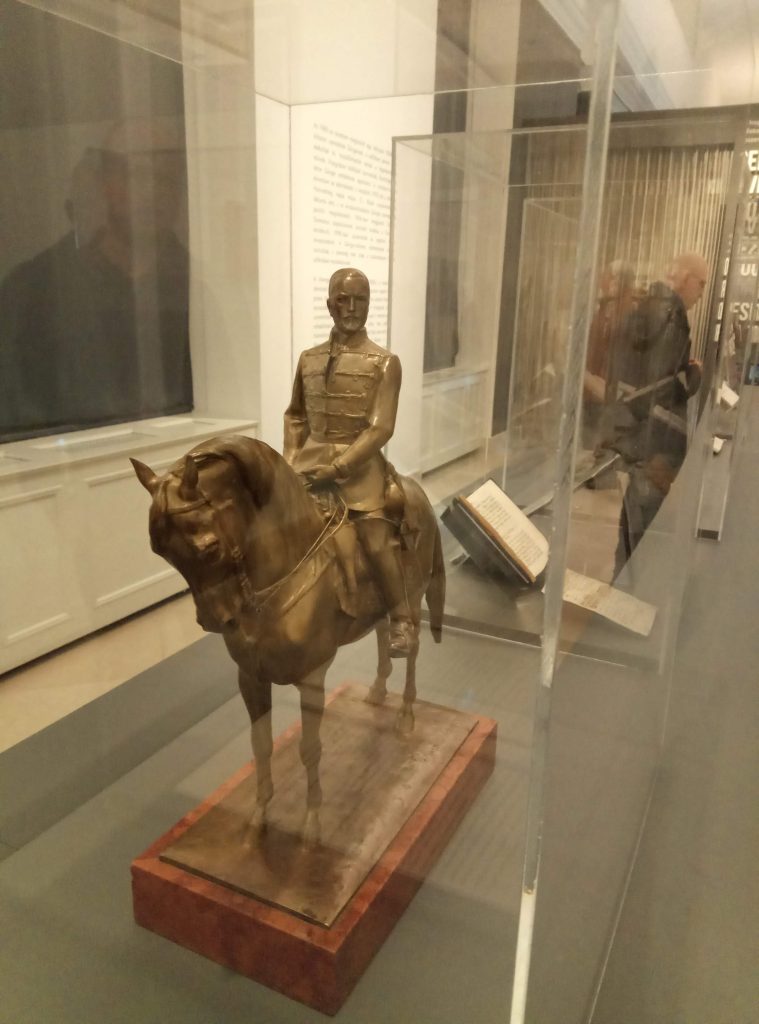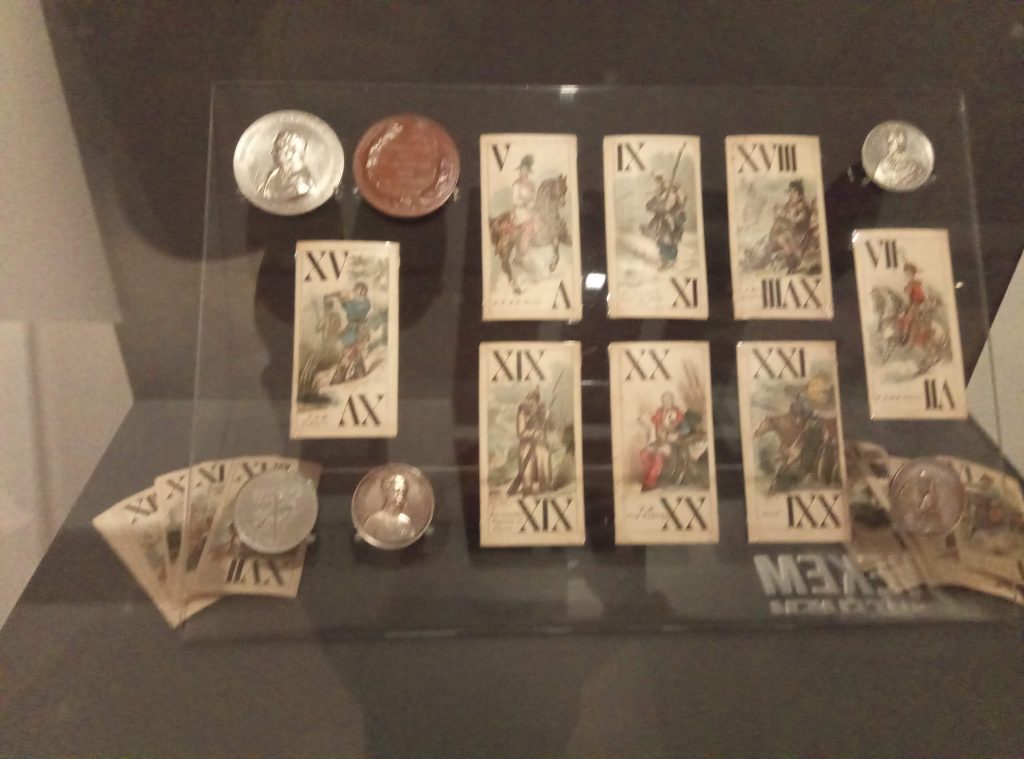 After this exhibition we went to an exhibition about military commander Görgey Artúr. Who was a military commander in the 19th and 20th century. In this exhibition there were two sides One saying that Görgey was a good man and one side saying he is 'a traitor'. Both quotes were made by the same man. Görgey fought 11 battles and won 5 of them. At the last battle he decided to surrender because the enemy had much more troops and he would have lost. So by surrendering he saved a lot of blood.
By mistake we did this one in the wrong order, so we started at the end of the life Görgey and then went to his youth. But this did not matter a lot.
Writing about all this does not feel giving justice to all János has told me. But it was so much that it is hard to put down in words.
After the exhibition about Görgey most of my concentration was gone so we went for lunch. János took me to this local restaurant.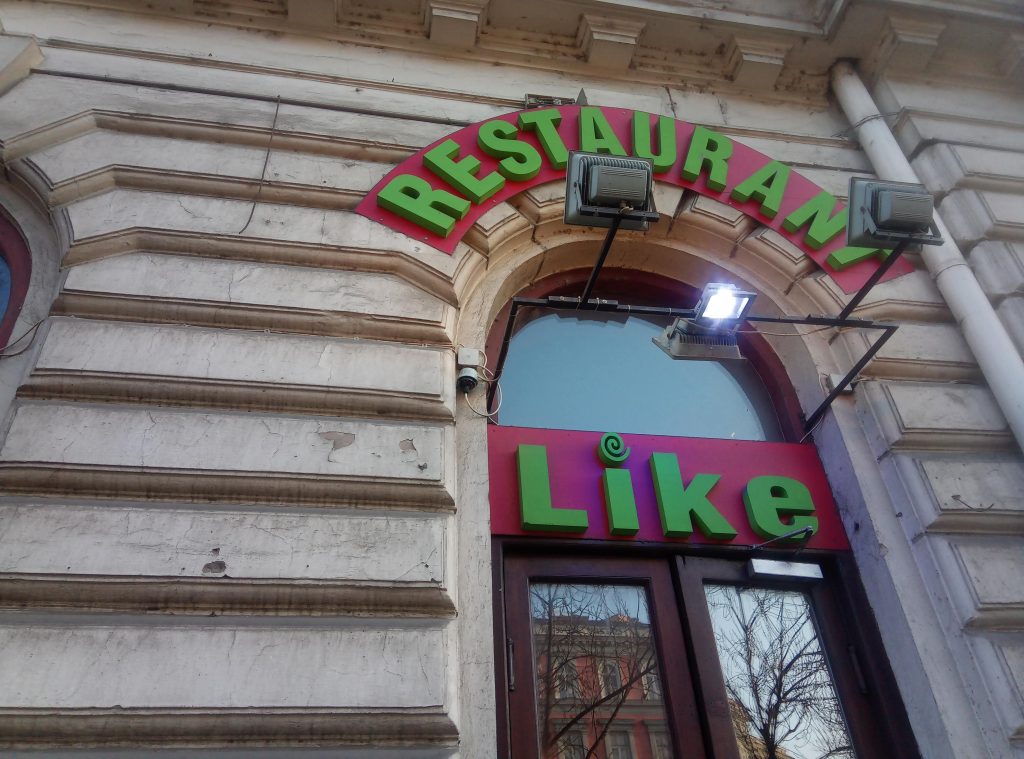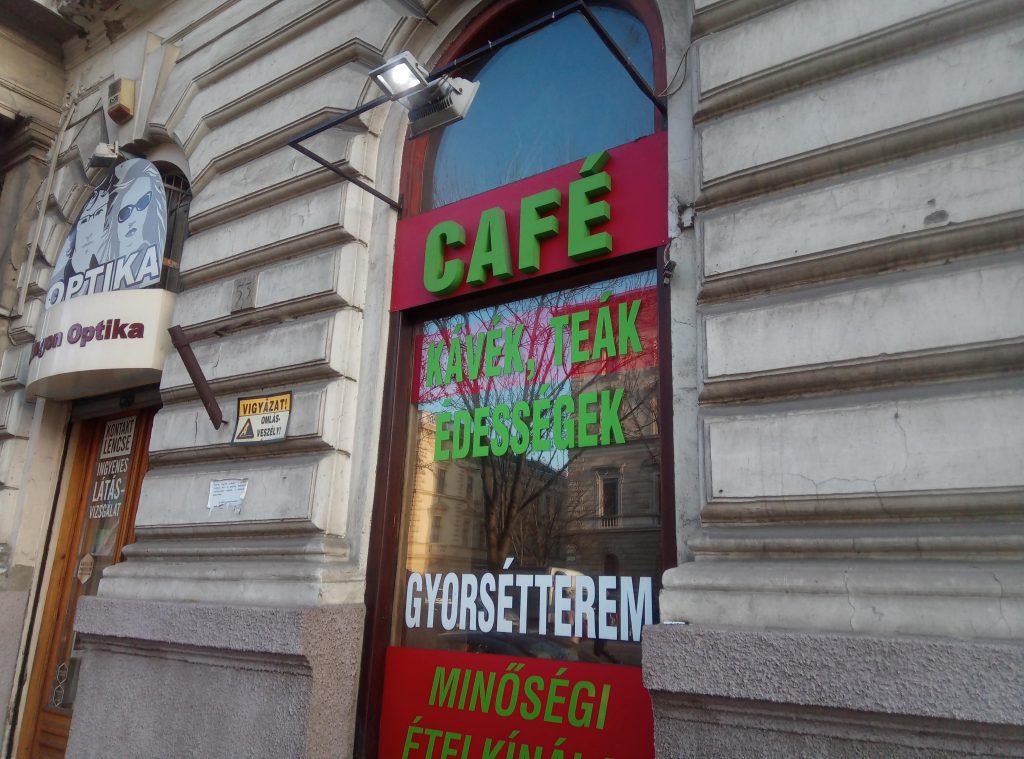 I had deer and noodles, very good food and if I am correct less than €5. But I'm not certain because János treated me.

As we were quite close to the post office we went there but there was no mail. I was glad that János came along because only one person in the post office spoke English.
After the post office we walked to the parliament, meanwhile discussing politics. At the square of the parliament János told me how Orbán (prime minister) replaced statues and a lot of other things (non democratic) too much to mention. But the two most important things are getting control over all media and making a centralized government.
We tried to visit the parliament, but we were too late because the only way to see the inside is with tour guide. We walked on and went for a tea at a cafe next to the European university. János phone had been ringing already a few times during the day and there were issues he needed to take care of. So we said goodbye.
Thanks for this interesting day.