Day 115 Solymár – Budapest
Day 115 Solymár – Budapest
19 January 2019
Solymár – Budapest
After breakfast Marton joined me and was super kind to carry my backpack for a few kilometres. I felt so light footed.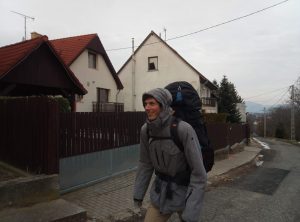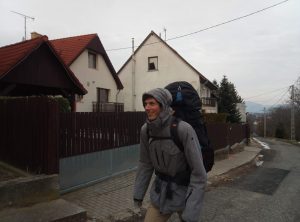 Here we passed by the sign of Solymár. The middle row should be the old Hungarian alphabet.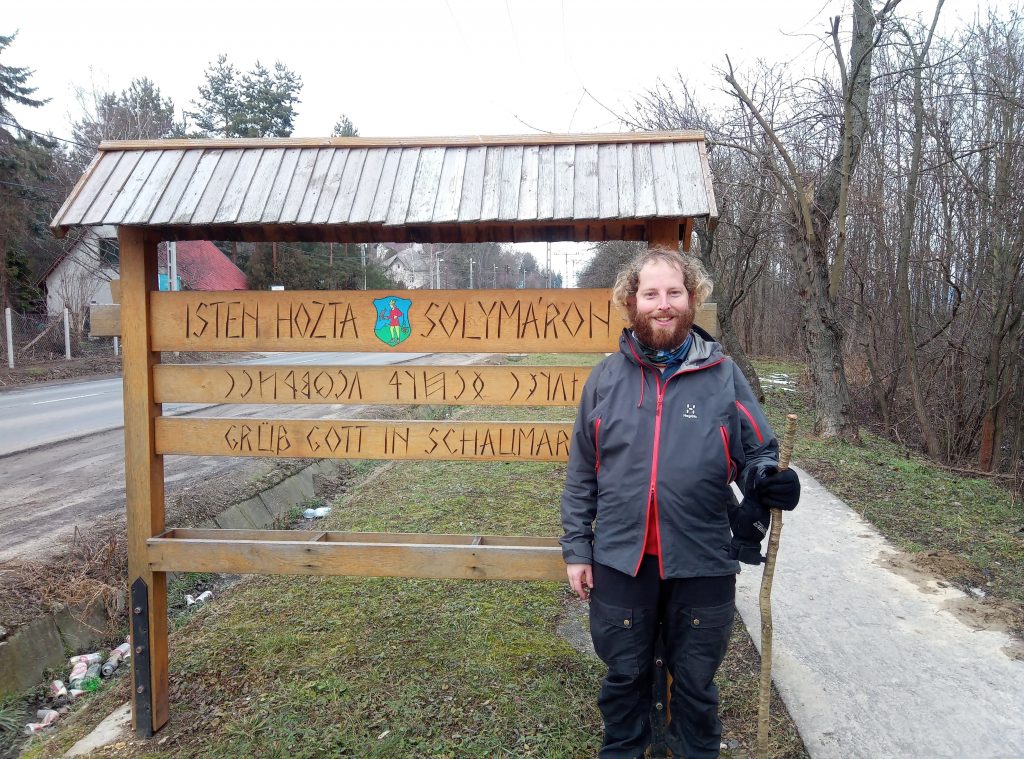 After a few kilometres we took a bus, because I wanted to catch a steam train that is operated by children.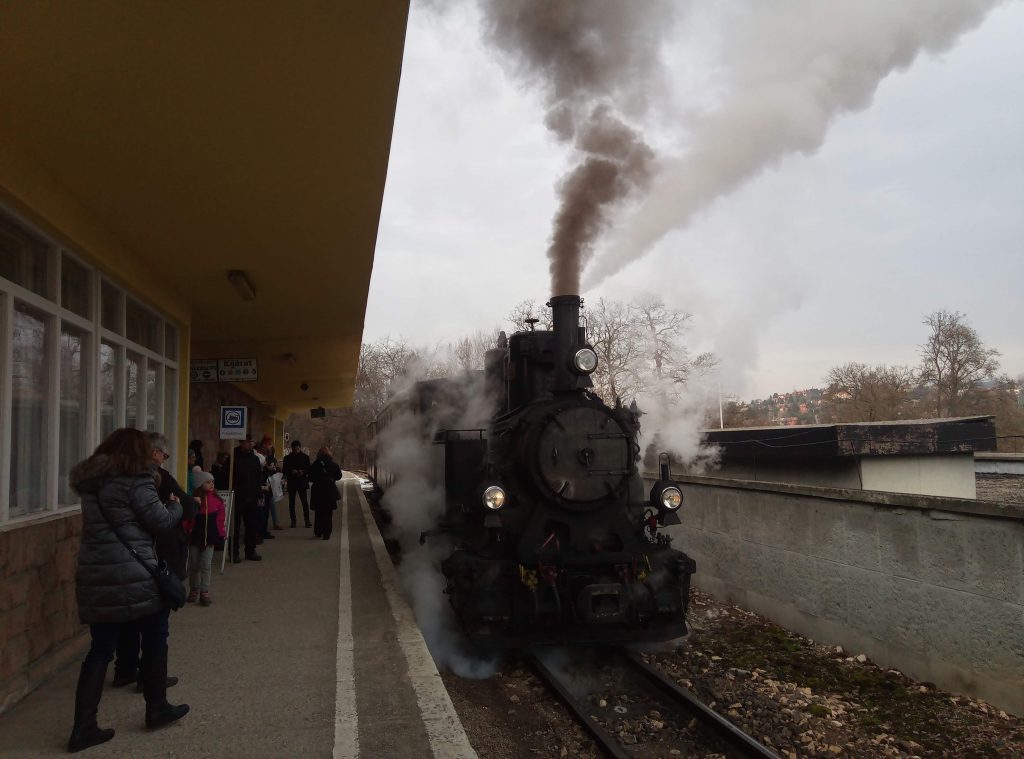 Marton even bought a ticket for me from a kid that was behind the cash desk. Almost all the staff where children, only the locomotive was fully operated by adults. So I thank Marton and said goodbye before this kid gave the sign for all clear.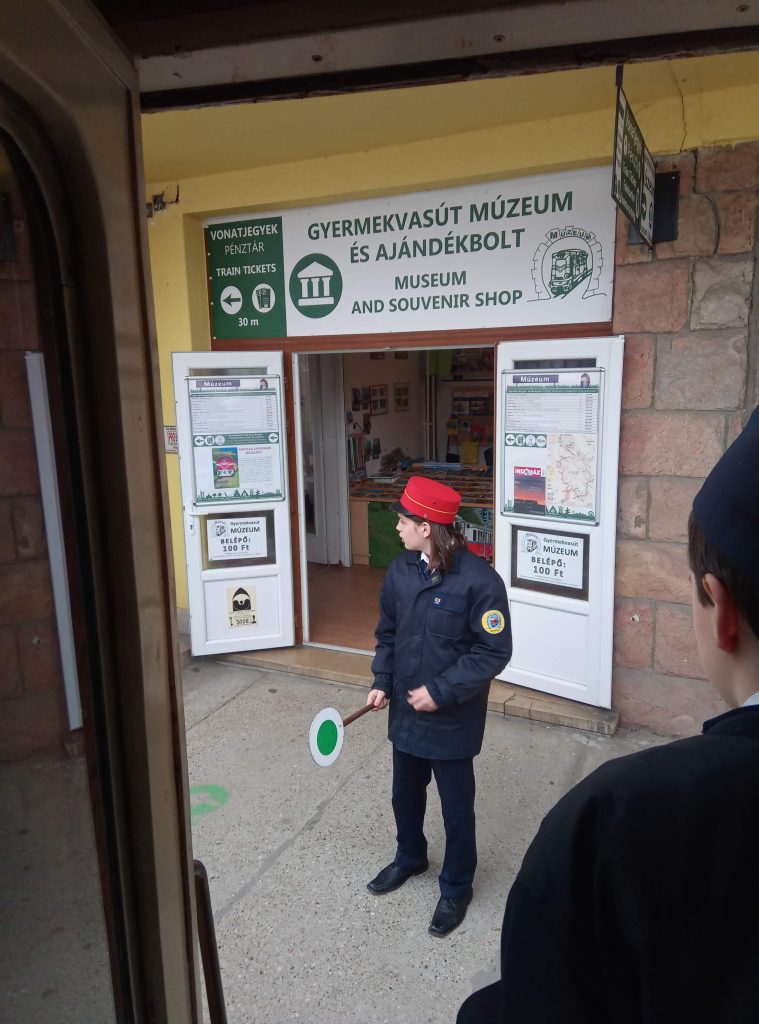 The trip took about an hour, the track meanders through the hills on a narrow-gauge railway track and stopped at multiple stations.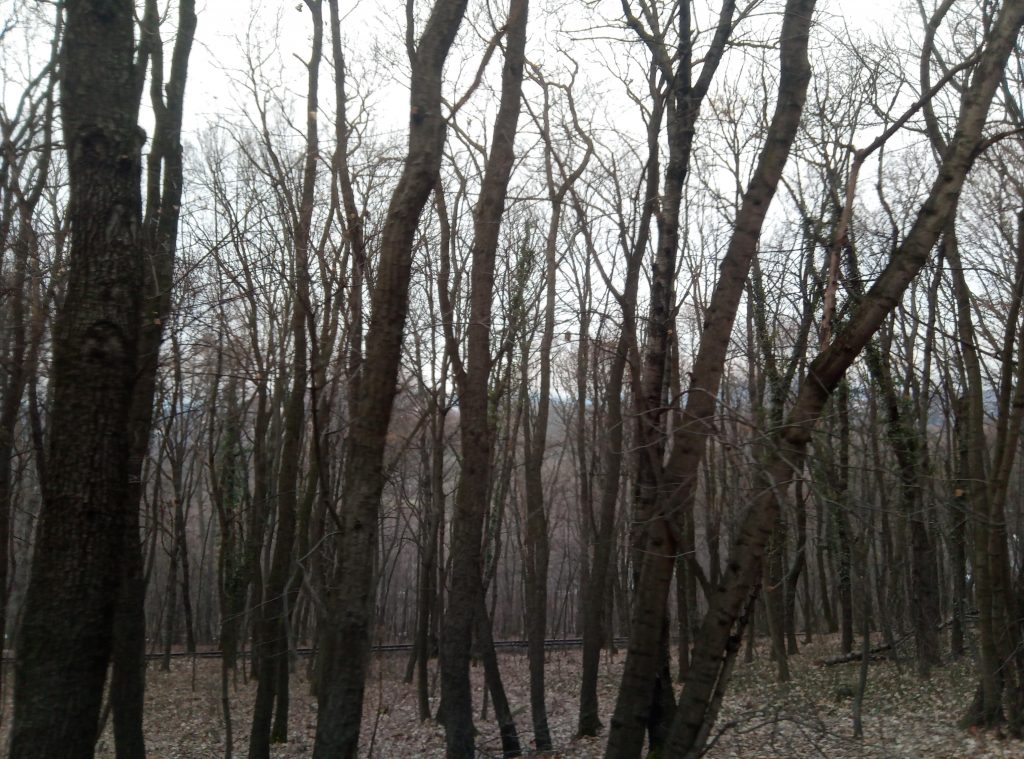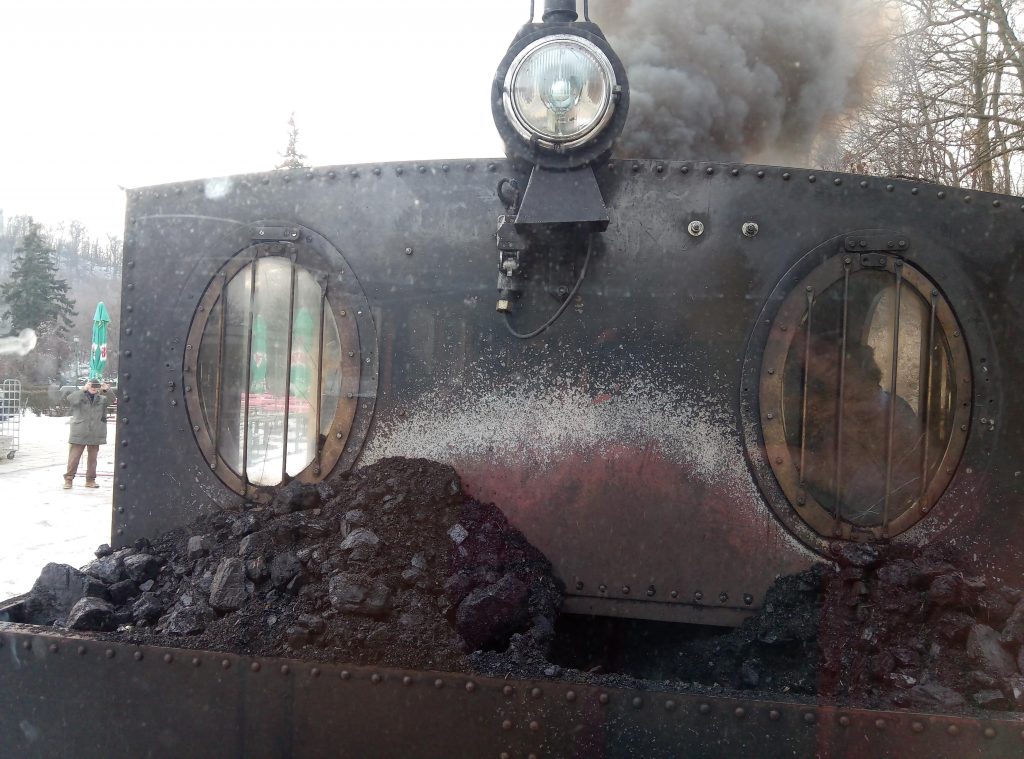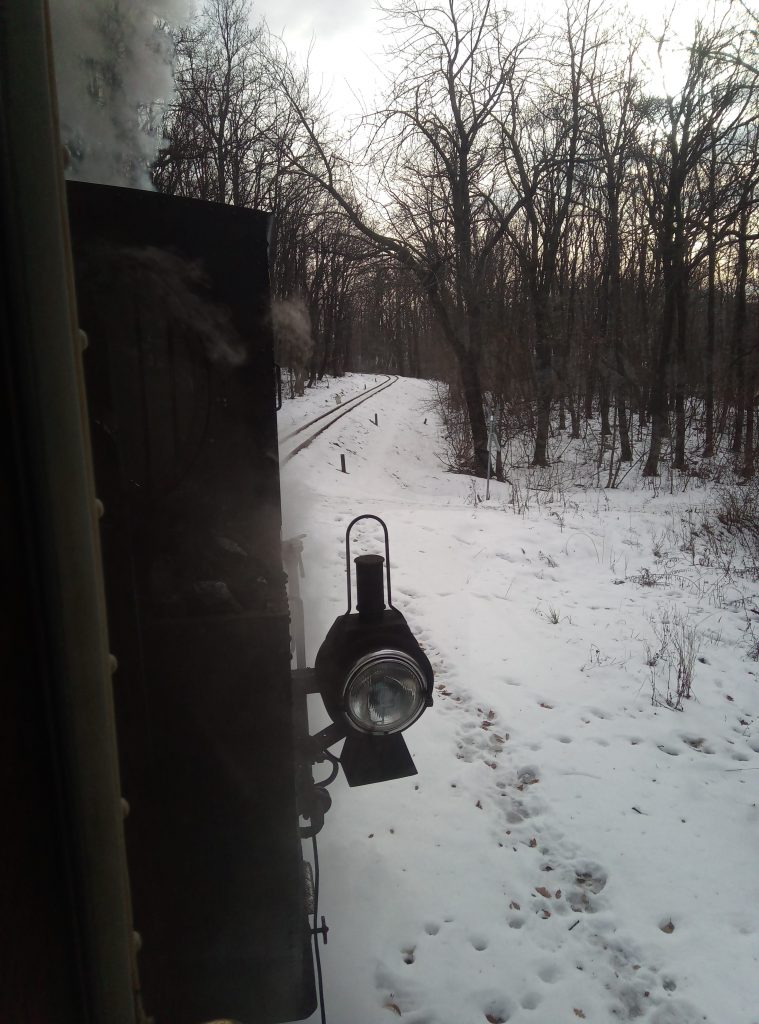 Here we passed the diesel train from the other side.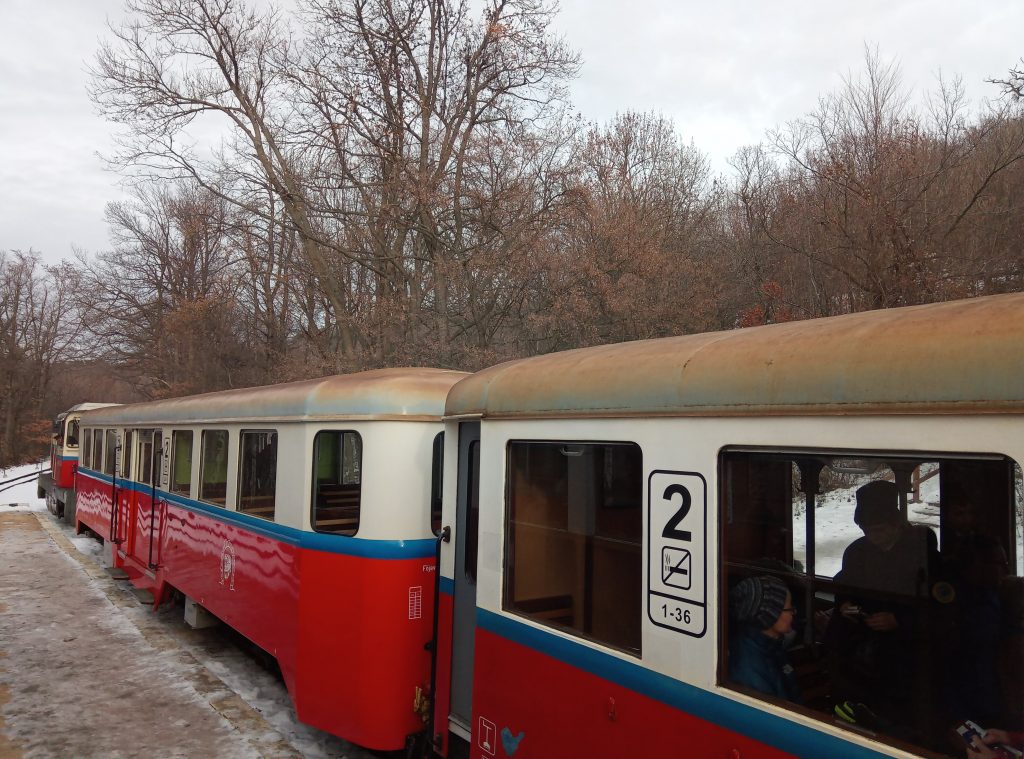 The girl signs that we may go on.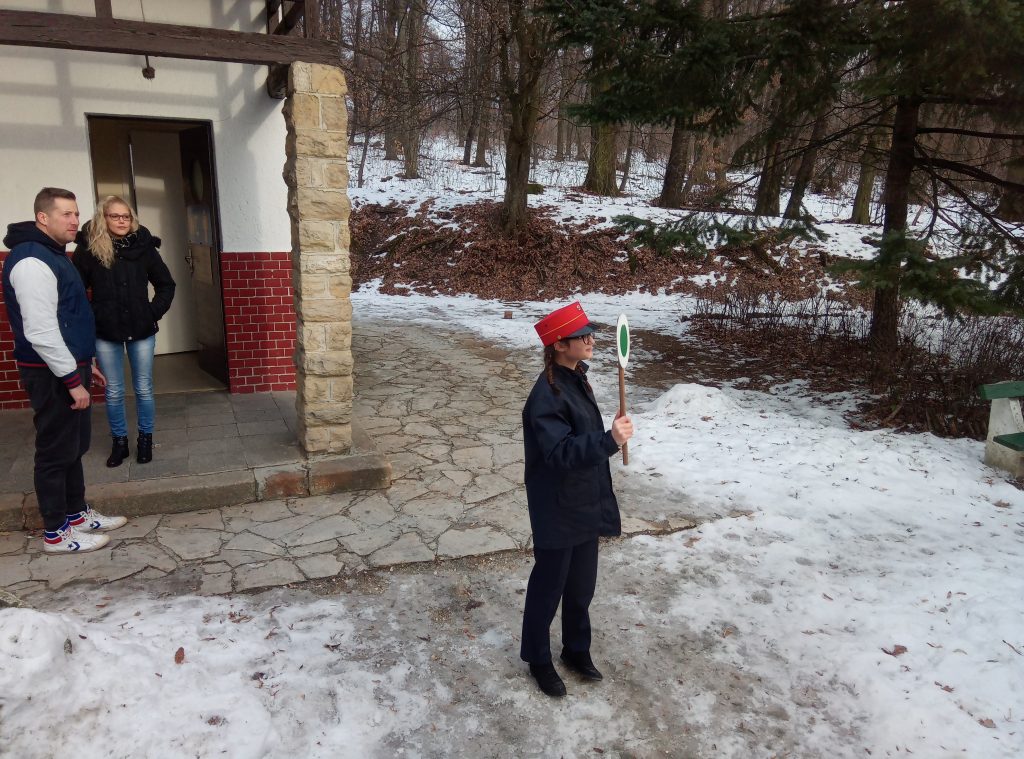 Than we arrived at Széchenyi-hegy station and the locomotive has to turn to go in the other direction.
Here are the children, deeply in discussion.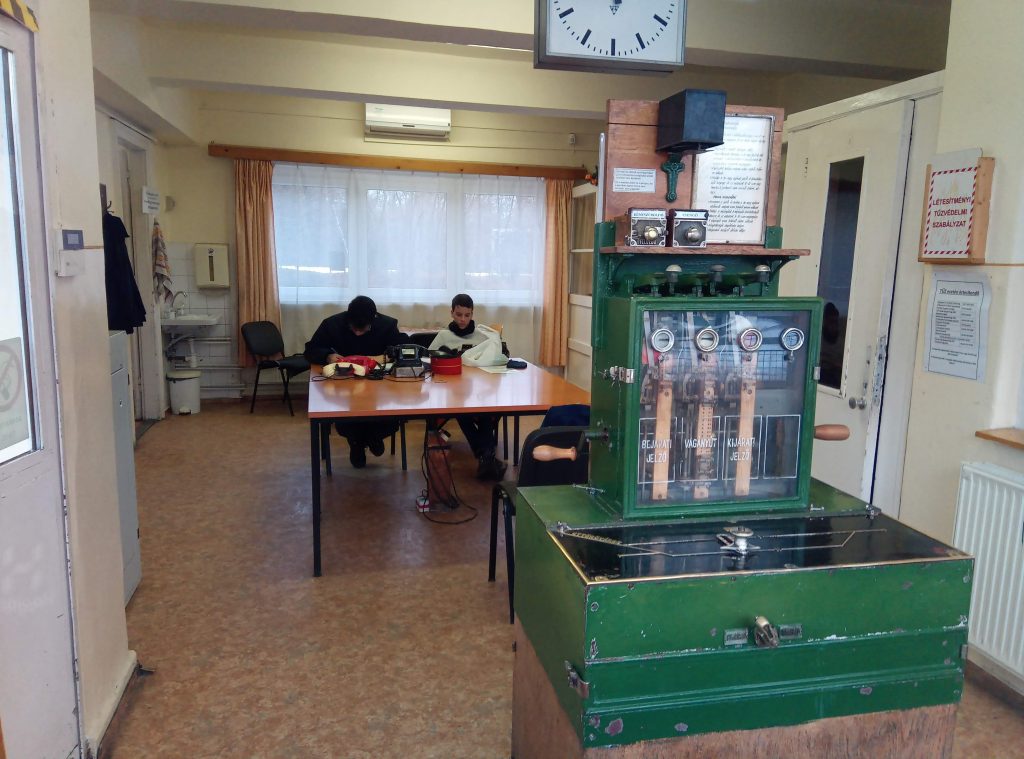 From Széchenyi-hegy station I went downhill into Buda. I was very lucky because I found multiple manhole covers in a few minutes.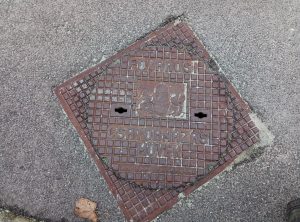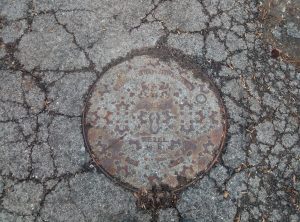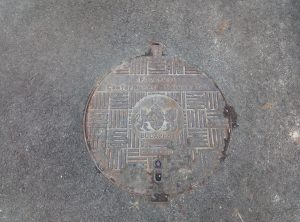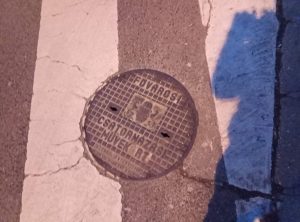 The view downhill on Budapest with in the distance the parliament.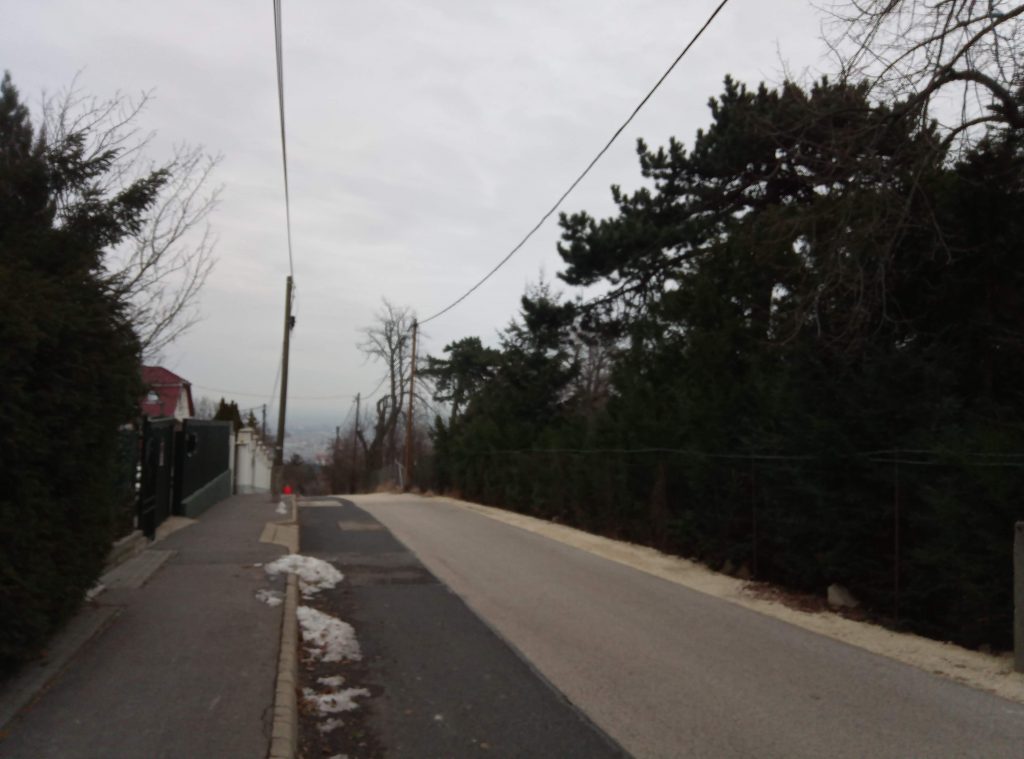 Then I crossed the Jerusalemway again (the red white red sticker), where I followed quite a big piece of it in Austria.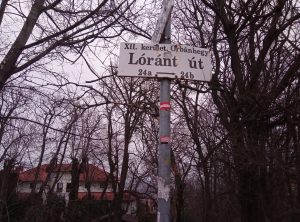 I was on the way to Miklós, an acquaintance of my mother, where I would stay for the coming week. When I arrived he gave me his working room and he had moved especially his computer to the dinner table in the living room. Miklós knows a lot of people and we called some of them because they could take me on a tour. I had seen on the net that there was also a dance event tonight so I told Miklós about it and he asked where it was, so I looked it up. But then I saw that I would not be in time anymore and maybe it would be a bit too much. Miklós looked up the event and it turned out he knew the organiser and called her right away. She said that is was not a problem. Miklós also said that most events or meetings start 15 minutes later than planned. So I went to the dance event, Miklós also gave me metro tickets. I had a good evening and it was good to do something totally different than the traveling. I was very happy and grateful that Miklós helped me.