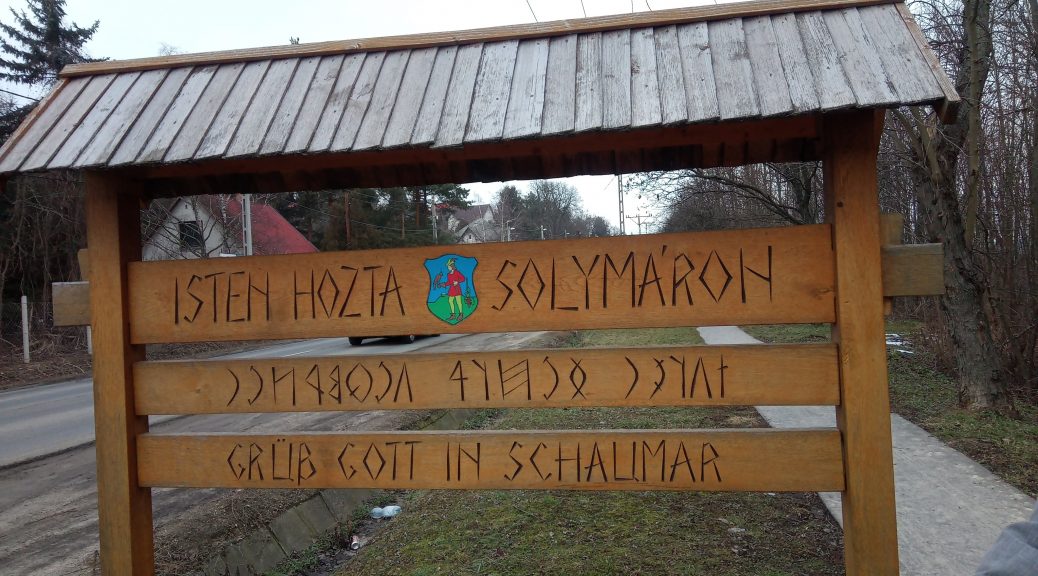 Day 114 Piliscsaba – Solymár
Day 114 Piliscsaba – Solymár
18 January 2019
Piliscsaba – Solymár
I woke up with children playing or something like that. In my room there was a small electric heater so my room was warm but the rest of the house wasn't and when I went into the living room
Gergo was making fire in the fire place and after that in the central heating, which also works on wood. No matter where I am those kind (technical) of things keep me fascinated.
After breakfast I build some kind of tower with there oldest son.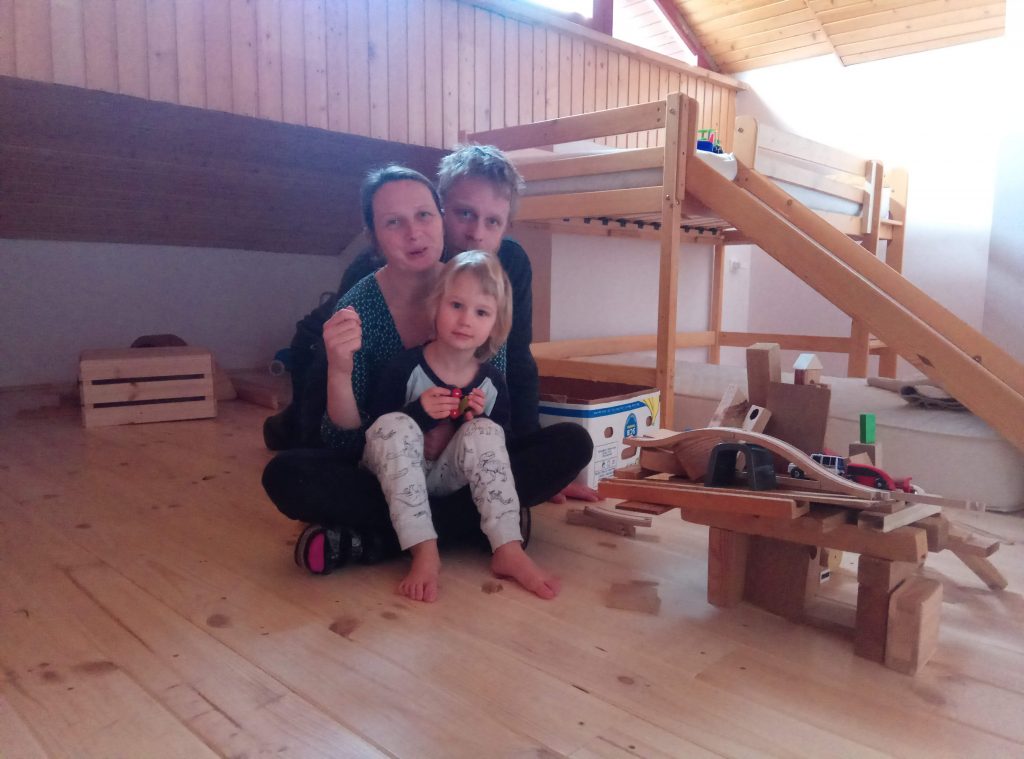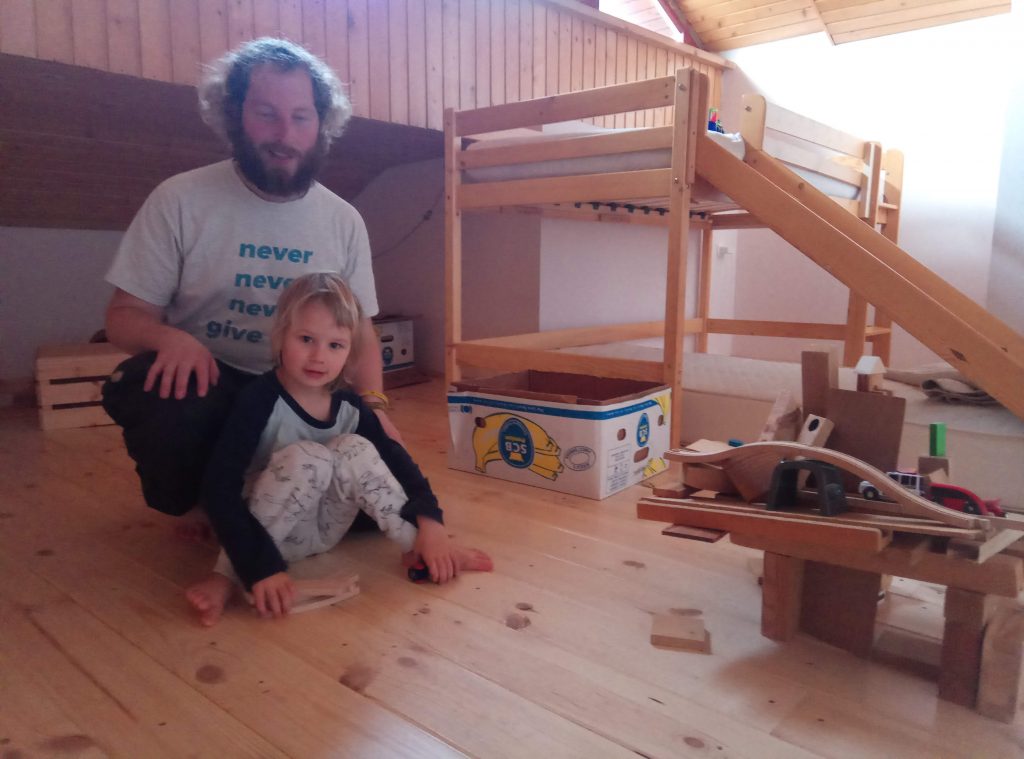 I was not in the mood for walking at all so I stayed until about one o clock. Then I left and walked through Pilicsaba, but at the end of the town I already felt drained of my energy and after some doubting I decided to go Hich hiking. At the Aldi I got a piece of carton and I asked one of the employes for a marker with hand gestures, I wrote down Solymar and then the woman did the finishing touch by making it Solymár. I thought that I had to wait a long time but within ten minuts a yellow car stopt with two girls, Isabela & Fiona, they where on the way to a party in Budapest and not much later I was in Solymár (after a almost car accident because the brakes of the car did not function well).
Marton, where I would stay tonight, had to work late but he made sure that his friend Daniel was there to recieve me and his mother was also there. we talked until Marton came home and then something funny happend because Marton started to ask all the same questions that Daniel also had asked but of course I answered them anyway. We had dinner together, I forgot the name but is was bread with milk and poppy seed out of the oven.
This is Daniel