Day 89 – Day 97 Wien
Day 89 – Day 97 Wien
24 december 2018
stress day 89
I had nothing that I needed to do today. It should be a relief, but it caused so much stress. Suddenly nothing to live towards. Nour went to his family and I stayed at his place. At the end of the day I eventually decided to join the couch surfing group. It took some effort to find them because they were on the move. Luckily there is whatsapp live location. I had my first real wiener snidsel.
This is the group I was with.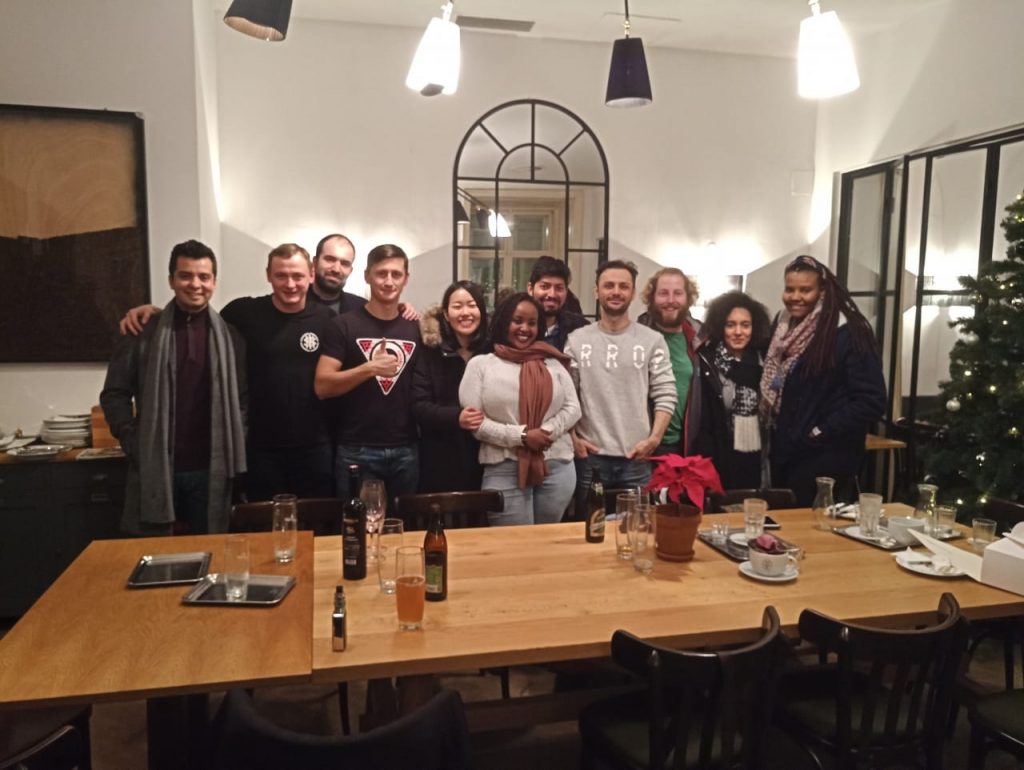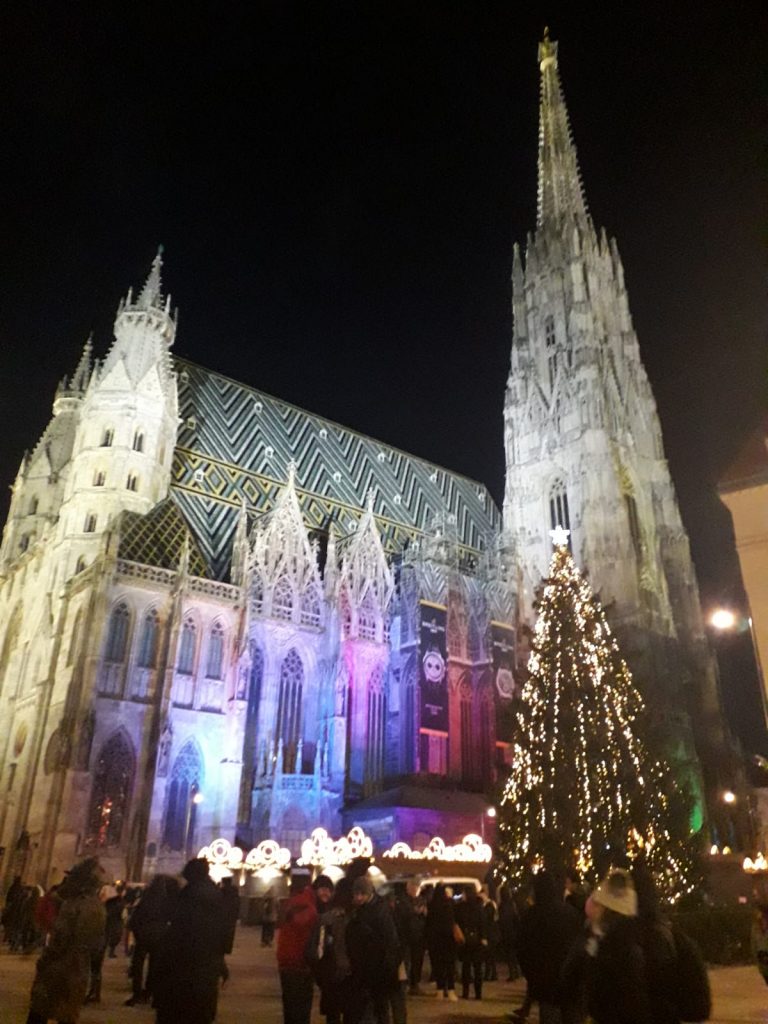 25 December 2018
Day 90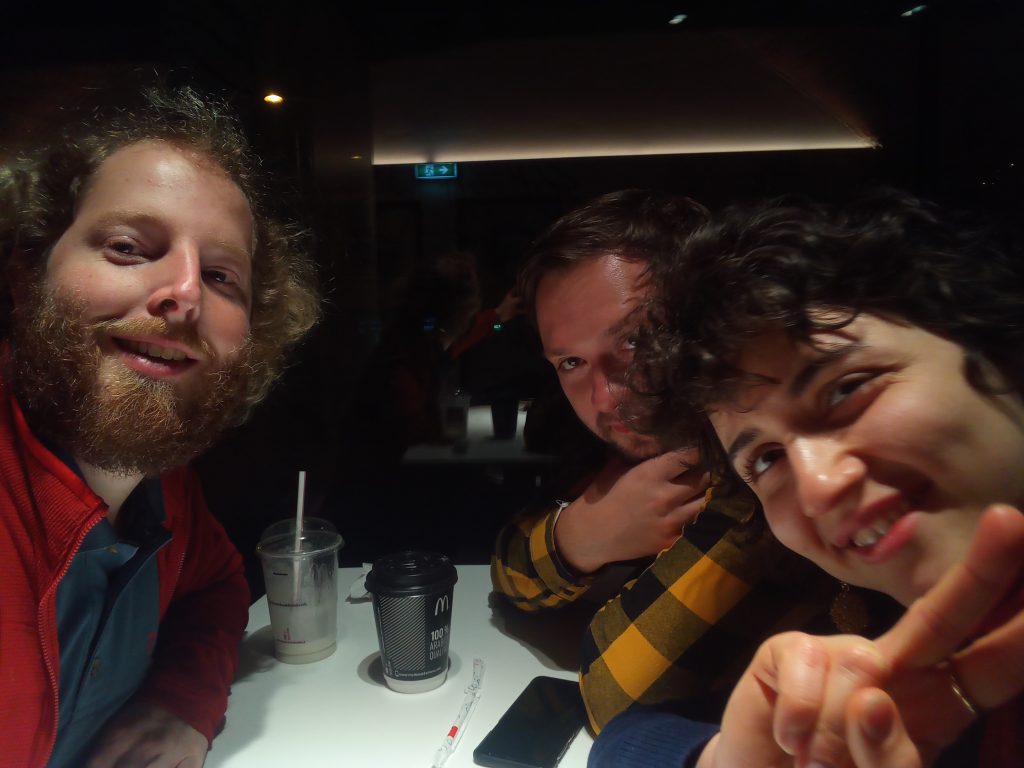 26 December 2018
Day 91
I made chocolate pie according to my grandma's recipe and pancakes. And ate them with Nour.
27 December 2018
Day 92
I had asked to stay on till the 27th at Nour. So I left. He was so kind to offer that I could come back if I couldn't find a place to sleep. But I really needed alone time so eventually I took a night at a hostel. So I hope he is not offended by this. And I took an electric step.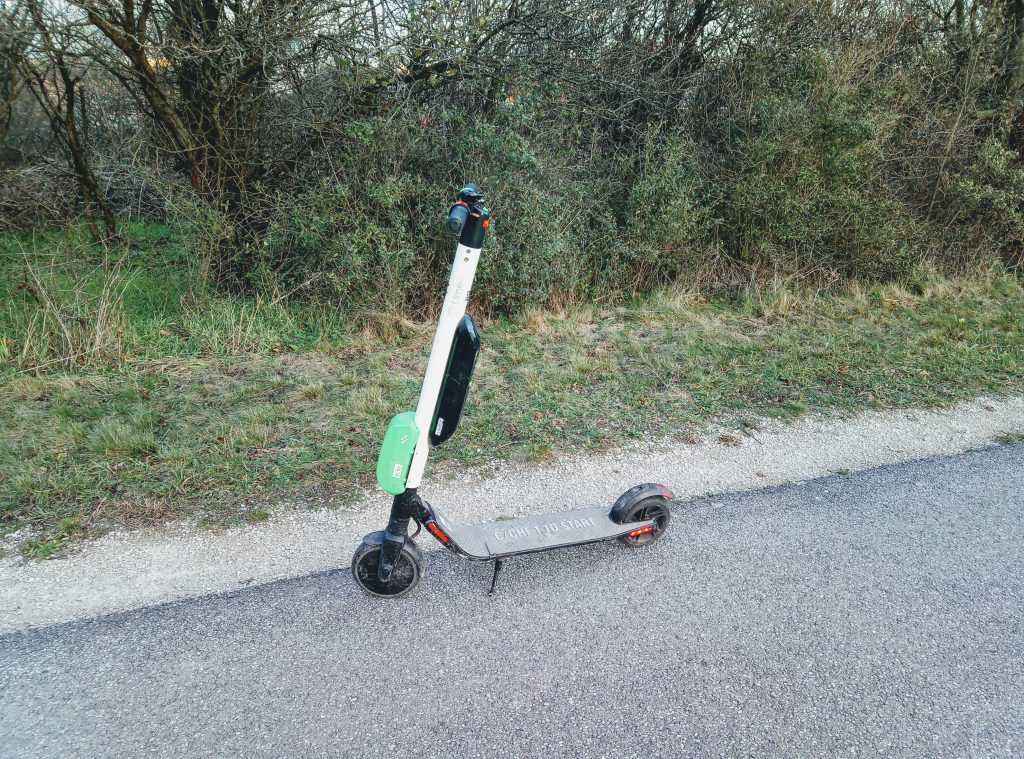 Fantastic thing and it goes 28 km/h.
This was my view: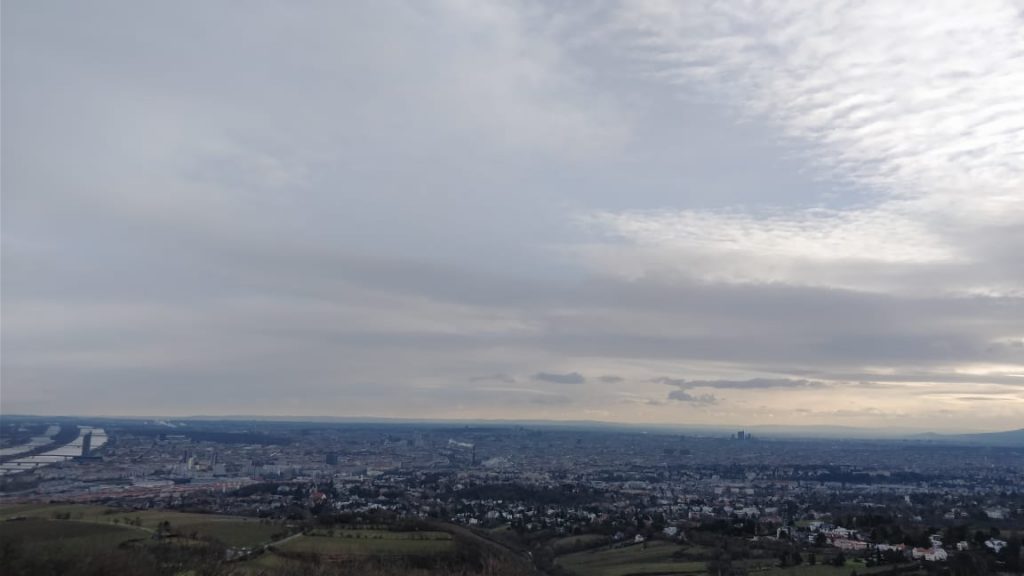 28 December 2018
Day 93
At the hostel I needed to checkout at ten o'clock, but I didn't so I stayed illegally in the room. It was a room for six. I watch some series for a few hours and at a certain point one of my roommates came back. This was Henry Chen from Taiwan. We talked for a while. Then I offered him chocolate, but this resulted in him giving me chocolate and a bunch of other food. He also offered me Taiwanese tea, but I decided not to take it because I already had a lot of tea. Now I regret that. It was good tea and I could just had sent it home.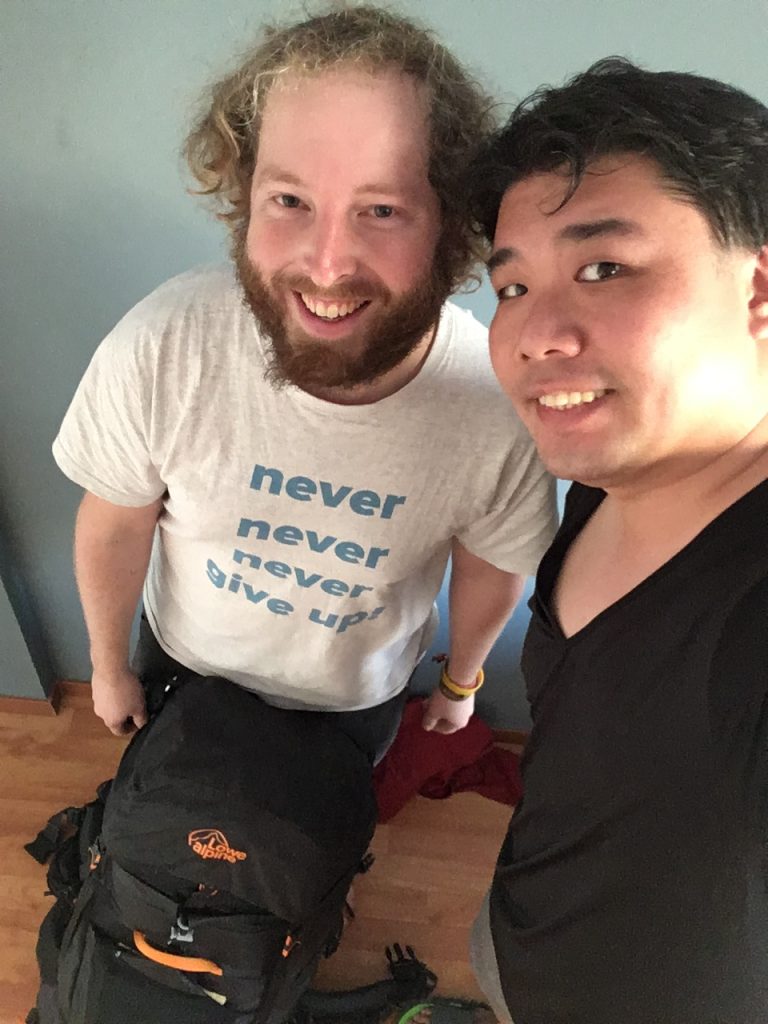 I went to the CS meeting in Wombats where I met Mehran again, the organizer of the Christmas and new year party.
This is him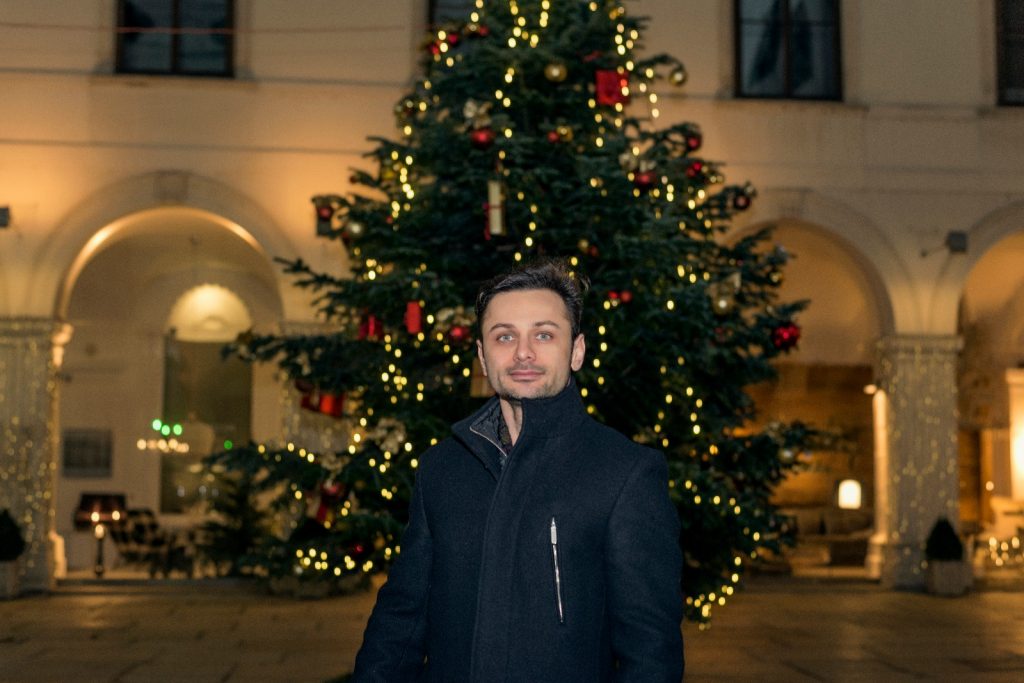 I played table soccer, later in the evening I met Sid and played Jenga with him. But I still didn't have a place to sleep for the night, he was so kind to offer me himself as a host even though he already had two guests. Only condition was that I had to leave my big backpack at Wombats. Which was not really a big problem because they had a luggage locker. The woman at the desk said: It's Christmas, so it's alright.
29 December 2018
Day 94
Then I went back to Wombats to collect my backpack.
When I was there I did not collect my bag but left it there. I wanted to do a free walking tour through the city.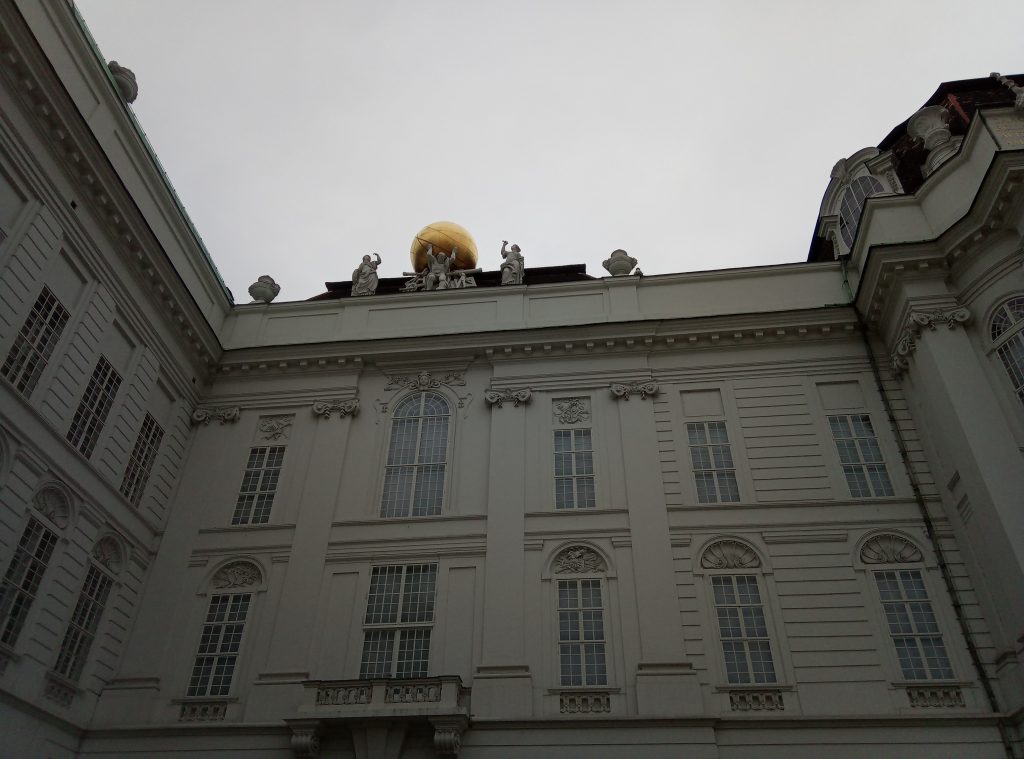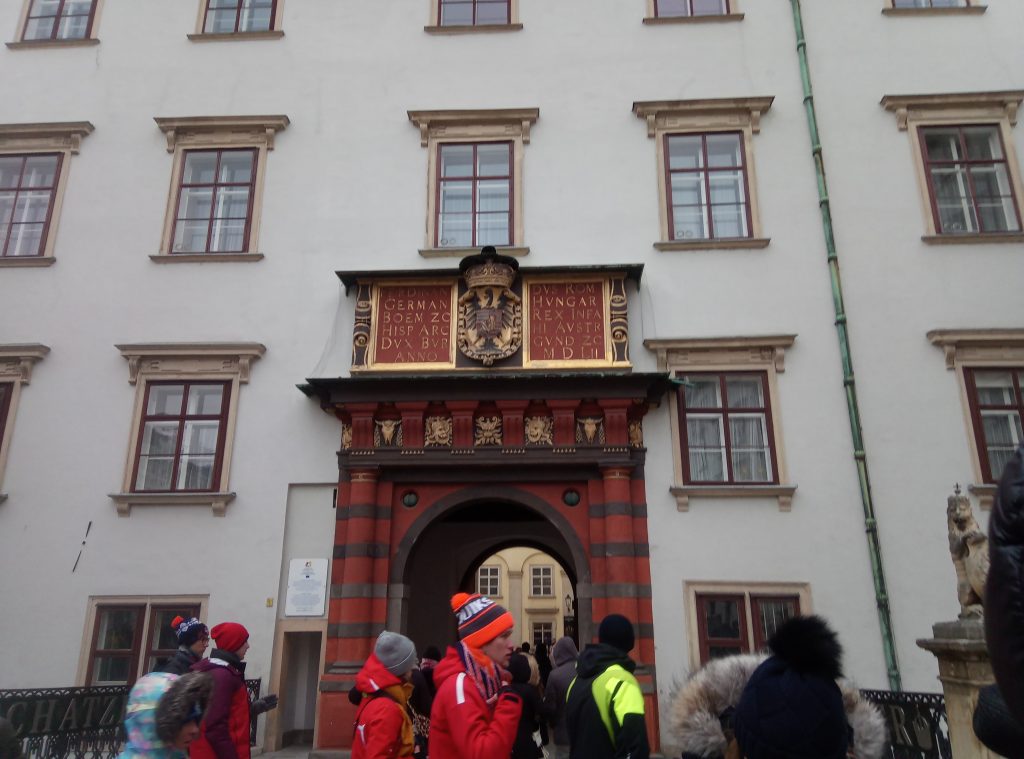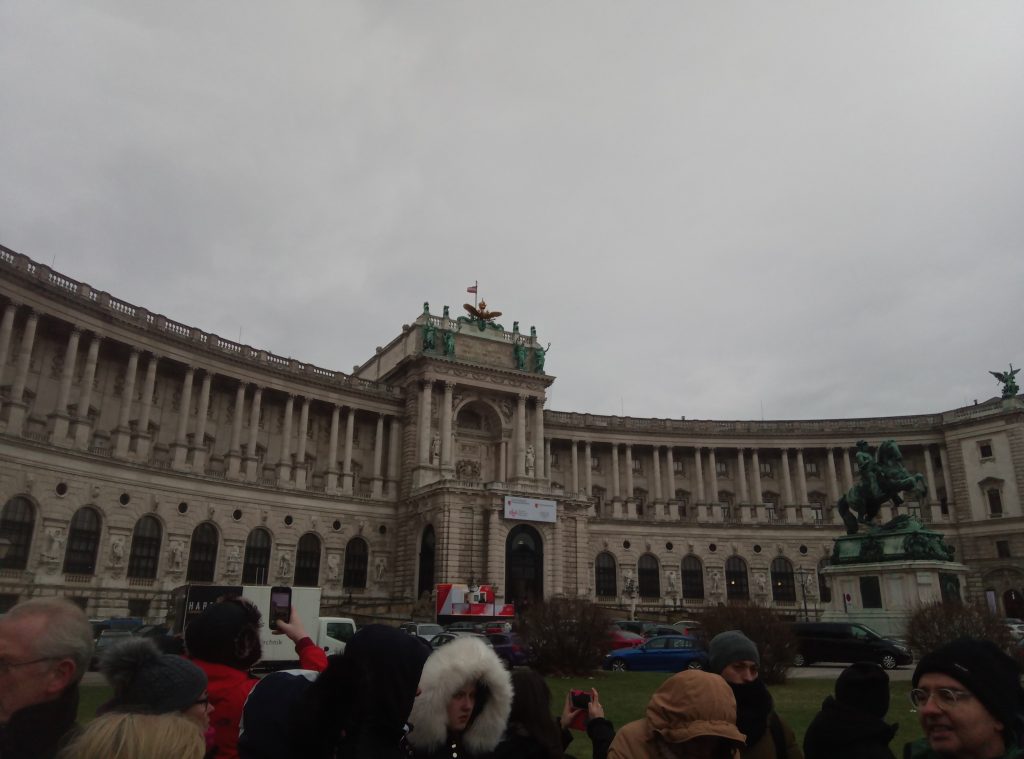 I had no host once again….. I had been given me the contact info of another Thomas. So I texted him and after a while he responded that he could not host me, but he would ask around if I could stay at someone else. About an half an hour or an hour later he texted me again that I could go and contact Denise, because I could stay at her. So after the free walking tour I went back to the hostel Wombats to pick up my backpack, it was still in the locker. But I could go to Denise only later in the evening, so I used the computer of Wombat. Then She texted me that I could come earlier and when I arrived at her place I told her that I was planning to stay until the second of January in Vienna. She was really kind to let me stay until then, because I was only expecting that I would stay for one night and I was also getting the key of her apartment.
30 December 2018
Day 95
I can't recall what I did during the day. In the evening I met again with people of cs. And we went for Latino dancing. But this is not my style or at least the music which was on there.
One of the dances I had was with someone of the club. But she wasn't leading the dance, it was more dictating the dance so I think Latino Dance was not really my thing.
The people who I went with were very nice.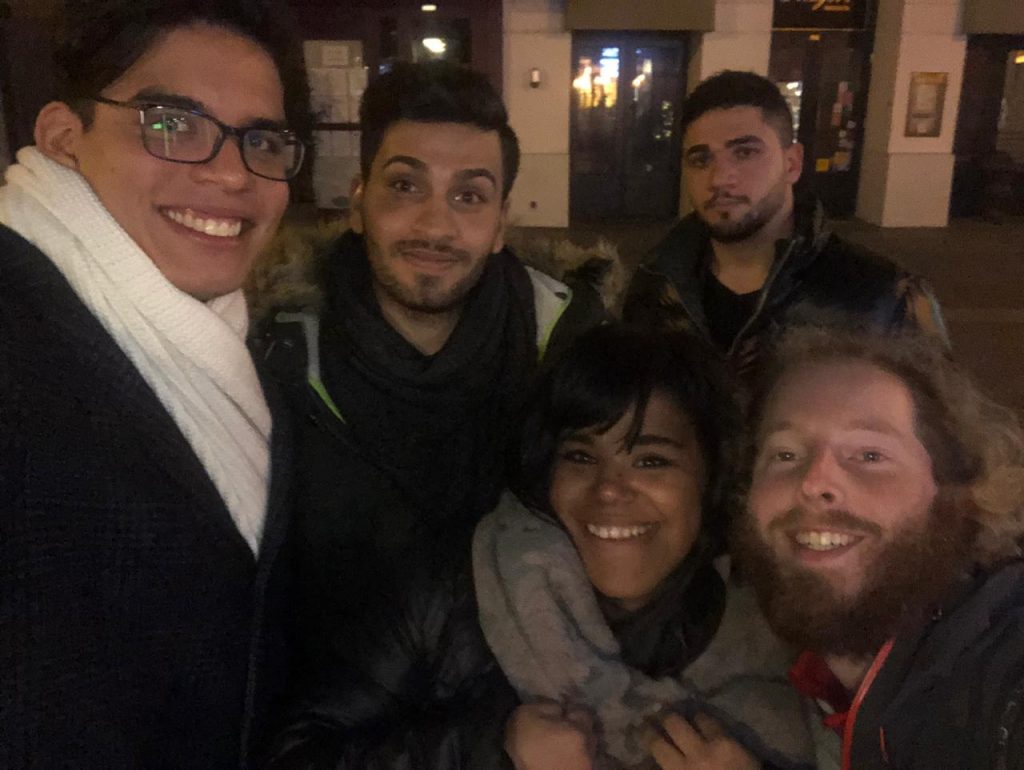 31 December 2018
Day 96
I wanted to see the big ferris wheel and a ride in it but I had to stand in line really long. Maybe at least half an hour or three quarters of an hour and it was quite expensive. But I did have a good View over the city and now I was a good tourist because I've seen the attraction of Vienna.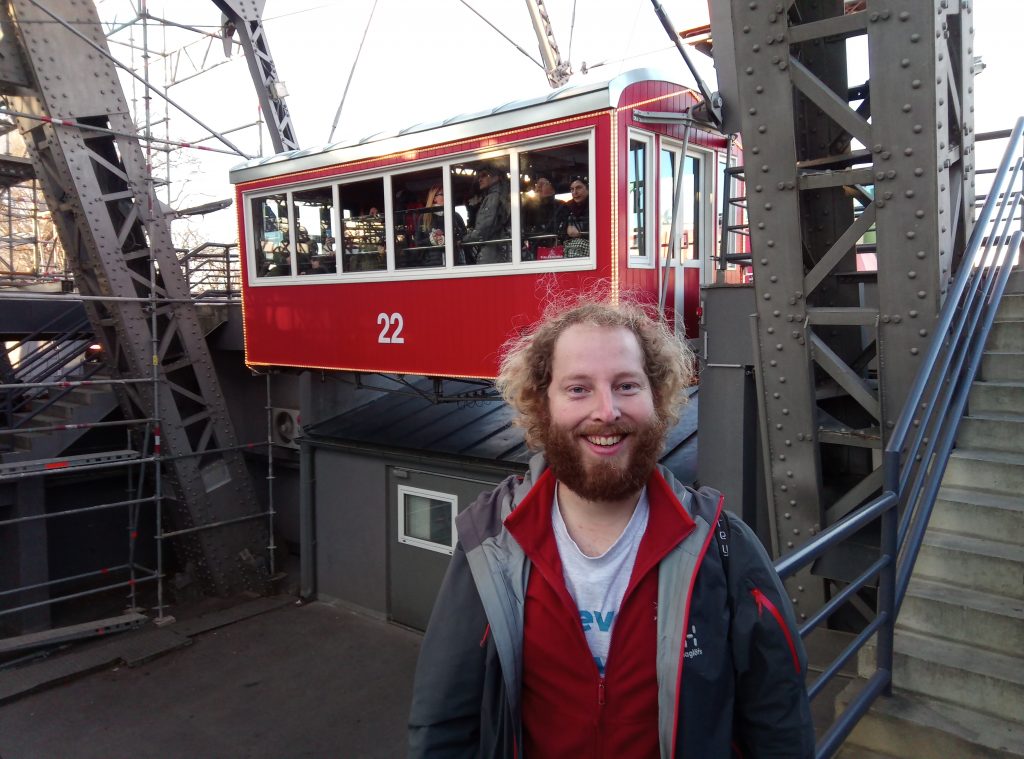 You can even have dinner in the ferris wheel if you like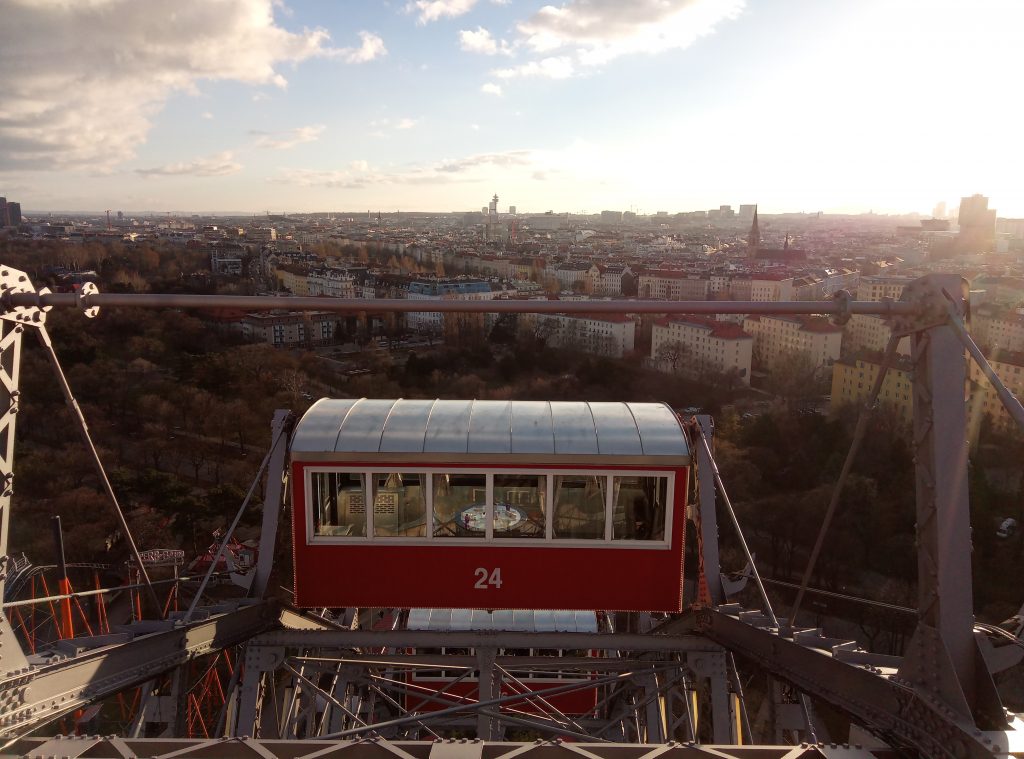 Then I went to the stephansplatz where they were giving waltz Lessons because it is tradition in Austria that 12 o'clock everybody dances a waltz. It was actually really fun to do. I danced the waltz with a woman, I do not have a name or ID from. At first we spoke in German, but later I found out she was coming from the USA. So we switched to English. It was a lot of fun dancing the waltz.
Then I did some shopping drinks and snacks and went to market place.
1 Januari 2019
Day 97
At midnight I 'danced' a waltz again, but there was not a lot of space to dance. After the fireworks we went to a Irish pub and chatted until closing time.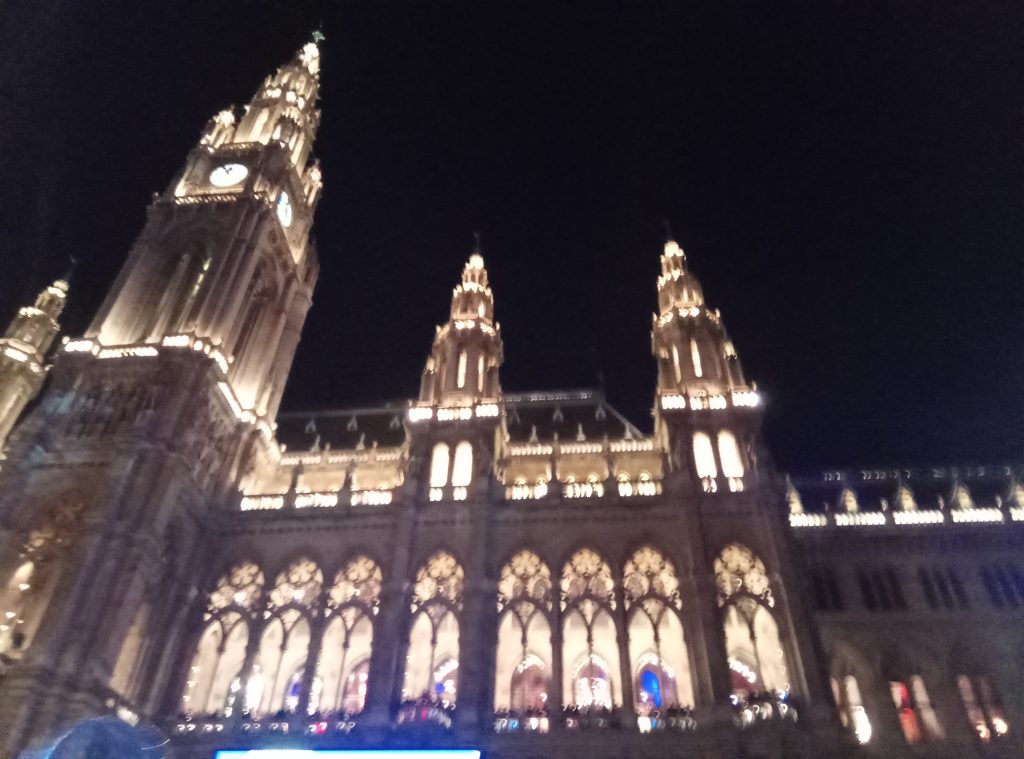 Then I went to bed.
In the morning (read afternoon) I woke up and started planning my journey until Boedapest.
In the evening there were flashes in the sky. And I thought it was some leftover fireworks. Until I realized it was lightning when I heard the deafening thunder.