Day 80 Perg – Arbing
Day 80 Perg – Arbing
5 December 2018
Perg – Arbing
Somehow during the night the bottom part of my sleepingbag had become wet and therefore cold, I also had cold feed. It had been snowing during the night so my tent was white.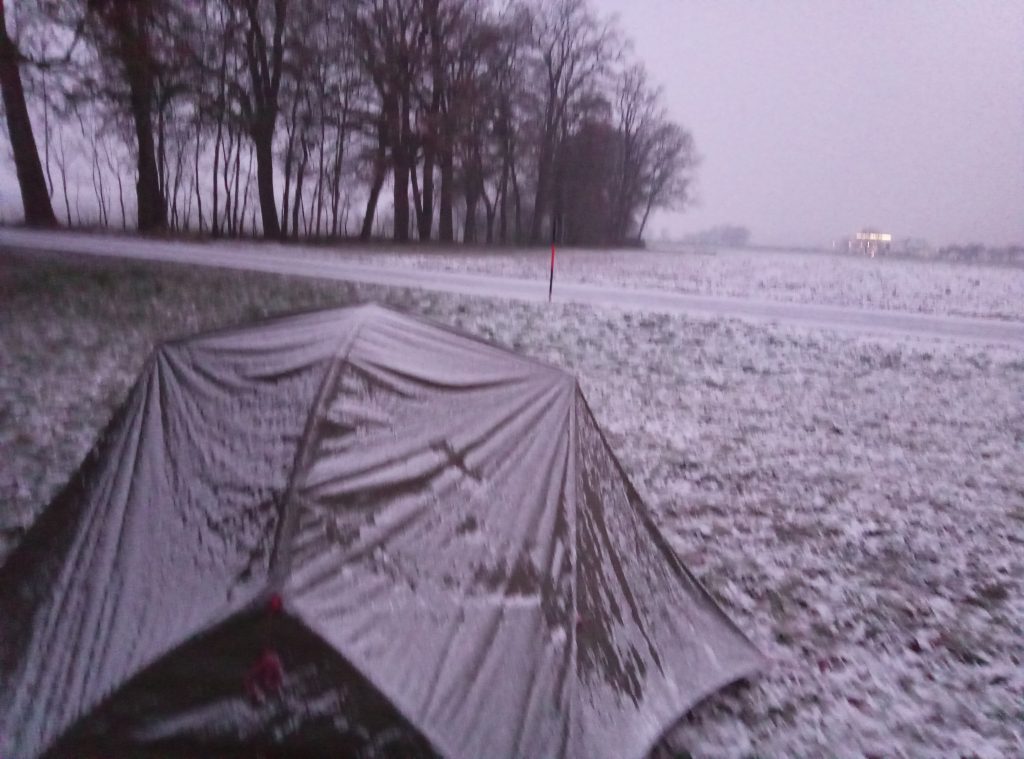 My host of tonight had sent me a message the day before but I missed it and it said that I could sleep in Perg with friends of them. They also offered to pick me up and I accepted. Their names are Alex & Thomas, two brothers. Not so much later they were there with their car, we loaded my stuff in and went to Arbing. It took about 5 min and Thomas was freezing.
At their house I took a warm shower then I was fine again..
His grandma who lived close by made very good lunch with dilisus knödel and meat 😋 and it was so much that we also had dinner of it.
We played the card game exploding kittens. It's such a funny game.